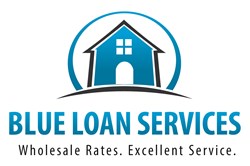 San Diego, CA (PRWEB) December 25, 2013
Blue Loan Services is a full service mortgage company that has been helping residents of California to find the best loan products and home loan rates for many years. The company, headed by the father and son team Robert and Brandon Blue, has been dedicated to serving its customers with honesty, integrity and competence. The Blue Loan Services team of mortgage professionals operates with the goal to provide home loans to its clients while providing them with the lowest interest rates and closing costs possible. The company also offers advice to borrowers on what to make of current mortgage news. Now, with news of a recent decrease in pending California home sales, the company takes a look at what is causing the slow down and gives some advice for those who are still searching for affordable housing in The Golden State.
A report published on December 23rd on Mortgage News Daily says, "Pending home sales in California experienced the first double digit drop in over a year in November, falling 13.6 percent from October to a Pending Home Sale Index level of 93.8. The Index, based on signed contracts for home purchases, was down 9.4 percent from the 103.5 level of November 2012. The California Association of Realtors® (C.A.R.) blamed the November decline partially on seasonal factors but noted that shrinking home affordability also played a role. The Pending Home Sale Index is a leading indicator of closed sales, which typically follow within 60 days."
Blue Loan Services further explains that the reason home affordability is shrinking could be due to the shortage of distressed properties that are on the market. In recent years, foreclosures and short sales accounted for a higher percent of total home sales, but now it seems that tighter borrower guidelines will make foreclosures rarer in the future. Because of this, the California mortgage company urges those who are looking for affordable housing to act quickly and get pre-approved for a mortgage. Getting pre-approval gives borrowers an advantage when negotiating for a home, since sellers will be more willing to sell to those who they know are able to close on the home quickly. With fewer foreclosed homes for sale, competition will most likely be even greater, so getting pre-approved is a buyer's most useful negotiation tool.
Blue Loan Services can help those who wish to purchase a home in the near future to find the best possible loans for their situation and work quickly to get pre-approved so that they can avoid any delays when they find the right home. Their fast online loan application and documentation portal makes it simple for clients to submit their application and keep track of their loan's progress. With a reputation for fast, reliable and courteous service, the company's team of mortgage professionals can be especially useful during this time of rapidly changing mortgage rates and increased competition among home buyers.
For more information on how Blue Loan Services can help California home loan borrowers get approved for their home purchase loan or refinance quickly, please visit BlueLoanServices.com or call 1-888-929-BLUE (2583) to speak with an experienced mortgage professional.
CA Dept of Real Estate -- Licensed Broker #01094374 NMLS #938365