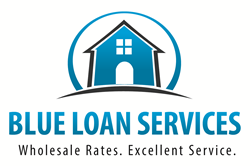 San Diego, CA (PRWEB) March 26, 2014
Today marked the fourth day in a row where mortgage interest rates either held steady or improved overall. This is good news, as it seemed that rates were headed the other way last week when the Fed Forecasts being released caused rates to rise at the fastest pace this year. However, the new low rates may not be available for long – with more economic data being released the is week, and the monthly jobs report that mortgage rates usually hang on scheduled for next week, there could be an upset to this rate rally sooner rather than later. Blue Loan Services, a full service California mortgage company that has been providing the lowest rates and best loan products for many years, comments on this current situation and gives some advice for those who are not sure how to best proceed with their home loan plans.
A March 26th report from Mortgage News Daily explains, "Mortgage rates improved substantially today, at least in the context of small day-over-day movement seen since last week's Fed Forecasts sent rates quickly higher. While they're not quite back to Wednesday morning's levels, they're much closer than they have been any time since. The underlying market gains fueling the drop in rates came in waves today. That set up a situation where almost every lender released lower rates in the late morning and afternoon. Some lenders repriced twice! Even so, it wasn't quite enough to move the most prevalently quoted conforming 30yr rate for top-tier scenarios (best-execution) below 4.5%. A few lenders are already at 4.375% though. When adjusted for day-to-day changes in closing costs, rates fell by 0.03 percent today."
Blue Loan Services explains that while the improvements over the last few days have been great news, each new day of improvement makes it more likely that there will be a correction in the opposite direction. Because of this, and the fact that rates are predicted to be steadily rising throughout 2014 and 2015, the mortgage company advises borrowers to take advantage of any chance they get to l ock in a lower rate. One strategy the company suggests is to lock in on application with a lender that allows renegotiation, and if rates drop significantly before the loan is closed, they can renegotiate to the lower rate.
Blue Loan Services can help borrowers within California who wish to lock in today's low mortgage rates to find the best possible loans for their situation and work quickly to get approved so that they can avoid higher rates down the line. Their fast online loan application and documentation portal makes it simple for clients to submit their application and keep track of their loan's progress. With a reputation for fast, reliable and courteous service, the company's team of experienced loan officers can be especially useful during this time of uncertainty in mortgage rates.
For more information on how Blue Loan Services can help California home loan borrowers get approved for their home purchase loan or refinance quickly, please visit BlueLoanServices.com or call 1-888-929-BLUE (2583) to speak with an experienced mortgage professional.
CA Dept of Real Estate -- Licensed Broker #01094374 NMLS #938365