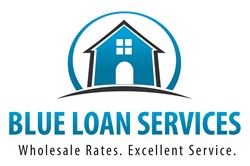 San Diego, CA (PRWEB) December 20, 2013
Blue Loan Services, a California-based full service mortgage company that is headed by father/son team, Robert and Brandon Blue, explains how the recent FOMC tapering announcement has affected CA mortgage interest rates and gives some advice for home loan seekers on how to ensure that they get the best rate possible for their home purchase or refinance loan. The Blue Loan Services team of mortgage professionals strives to meet the needs of their clients by providing connections to the top lenders and real estate agents, as well as the lowest wholesale rates and fees, and information on current mortgage news. With the long awaited, and dreaded, Fed taper now finally happening, there are undoubtedly many who are wondering how this will affect their mortgage options. Blue Loan Services helps borrowers to understand the situation and explains why it really may not be as bad as it seems.
A December 18th report from Mortgage News Daily describes the situation: "Mortgage rates moved higher today after the Federal Reserve announced the first reduction in its purchases of Treasuries and MBS. The reduction in Treasuries hurts mortgage rates indirectly and the reduction in MBS ("mortgage-backed-securities") hurt rates directly as these are the securities that mortgages ultimately turn into. This is a big deal and it has a big effect on the interest rate landscape. But there is good news, or at least a silver lining. The negative effects on today's rate sheets are far less severe than they might have been. Part of the reason may have to do with how the Fed delivered the message. While they are tapering asset purchases, they also noted that the Fed Funds rate would remain low well past the time that unemployment hit 6.5% (their initial threshold for considering raising short term rates)."
Blue Loan Services explains that aside from the Federal Reserve easing the blow with their announcement, rates have also not taken the sharp upward turn many have expected because bond markets have pretty much been preparing for the eventuality of the Fed taper as far back as May this year. Overall, even though there was some hope that the taper would not happen until early next year, this event was not unexpected and thus there was no panic to drive rates much higher than they have been over the past month.
The team at Blue Loan Services recommends that borrowers view this situation as a warning to not hesitate and put off their loan applications too long. Rates are not spiraling out of control, but they are on the rise and will continue to be. Those who are seeking the best mortgage prices should seriously consider locking in their rate now, if possible, as it is more than likely that rates will continue moving up rather than dipping down to previous lows.
Blue Loan Services can help those who wish to lock in the current rates to find the best possible loans for their situation and work quickly to get approved so that they can avoid higher rates down the line. Their fast online loan application and documentation portal makes it simple for clients to submit their application and keep track of their loan's progress. With a reputation for fast, reliable and courteous service, the company's team of experienced loan officers can be especially useful during this time of rapidly changing mortgage rates.
For more information on how Blue Loan Services can help California home loan borrowers get approved for their home purchase loan or refinance quickly, please visit BlueLoanServices.com or call 1-888-929-BLUE (2583) to speak with an experienced mortgage professional.
CA Dept of Real Estate -- Licensed Broker #01094374 NMLS #938365