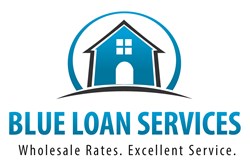 San Diego, CA (PRWEB) August 21, 2013
Blue Loan Services is a full services mortgage company that has been helping residents of California to find the best loan products and home loan rates for many years. The company, headed by the father and son team Robert and Brandon Blue, has been dedicated to serving its customers with honesty, integrity and competence. The Blue Loan Services team of mortgage professionals operates with the goal to provide home loans to its clients while providing them with the lowest interest rates and closing costs possible. The company also reports on recent news that affect homeowners and buyers. Now, as CA mortgage rates continue to rise at astonishing rates, Blue Loan Services reports on what is causing the increases and what homeowners and buyers should do when it comes to locking in their home purchase or refinance rates.
As the average rate for 30 year fixed mortgages jumped to 4.875 territory on the 19th, many home loan borrowers are confused as to how they should proceed with their plans. These rates are the highest they have been in more than two years and many loan borrowers are wondering if they are expecting to go down any time soon or whether they would be best off locking in the current rates before they climb any higher. The answer to this lies in the reason for the increases. The driving force that is pushing rates up so high right now is the fact that investors are uncertain of what will come next when it comes to the Federal Reserve's plans to continue or start winding down their asset purchases. Since last June, when Fed chairman first suggested the bonds buying program could be coming to an end if the economy continued to show improvement, rates have skyrocketed as these purchases are what are essentially keeping long term interest rates low for the time being.
A news article posted on Mortgage News Daily on August 19th explains: "As we discussed on Friday, markets continue to take a defensive stance against the prospect of the Fed reducing the pace of their asset purchases. As investors withdraw from bond markets, the prices of mortgage-backed-securities (MBS) fall, forcing lenders to offer higher rates. The combination of the Fed asset-buying speculation, seasonal absences among market participants, and debate over the next Fed Chair nomination is creating a very uncertain environment where traders are more apt to trade according the momentum. One analogy is that it's easier to go with the flow of the current than to swim against it."
These higher rates are making many home buyers and owners hesitant to move forward with their plans to purchase or refinance their mortgages, but the experts at Blue Loan Services advise their clients that they should take a look at long term expectations for home loan interest rates. As of now, the rates are expected to continue to rise, and if the Federal Reserve does indeed start to wind down their program at the proposed date of September 18th, which would likely happen barring some very convincing economic reports showing a weakening economy, these rates could increase drastically almost overnight. Because of this, Blue Loan Services suggests that the best course of action for California residents who are deciding whether or not to purchase or refinance their home at this time to continue with their plans as soon as possible to lock in the current rates which are still quite reasonable, if not as low as they had been earlier this year.
For more information on how Blue Loan Services can help home loan borrowers get approved for their home purchase loan or refinance quickly, please visit BlueLoanServices.com or call 1-888-929-BLUE (2583) to speak with an experienced mortgage professional.
CA Dept of Real Estate -- Licensed Broker #01094374 NMLS #938365