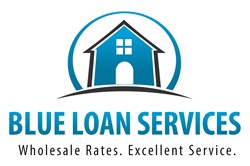 San Diego, CA (PRWEB) November 27, 2013
Blue Loan Services is a California mortgage company that is headed by the father and son team, Robert and Brandon Blue. Together, they and their team of experienced loan officers have been helping California home loan borrowers to enjoy the lowest wholesale rates and closing costs and find the right loans for them that have enabled them to save hundreds of thousands of dollars on their loans, for many years. The company is dedicated to serving its clients with honesty, integrity and confidence, and this dedication has resulted in Blue Loan Services becoming a favorite mortgage company for many California residents. In order to continue offering the best loan rates and products, the company does its best to stay updated on any news and developments in the mortgage industry and financial world. Now, with California mortgage rates more or less unchanged going into Thanksgiving, many borrowers are no doubt wondering if they should lock in the current rates or take the risk of floating over the weekend.
As a report from Mortgage News Daily, posted on November 26th, says: "Mortgage rates were flat again today. Some lenders were just slightly better or worse compared to yesterday, but on average, there was no change. Heading in to extended holiday weekends, it's not uncommon to see rates show some determination to do nothing. This depends, to some extent, on whether market conditions will allow rates to stay flat. Naturally, if big enough news crossed the wires, rates would move, but we haven't had anything in that realm so far this week. As such the most prevalently quoted conforming 30yr fixed rate for ideal scenarios (best-execution) remains at 4.375%. Flat mortgage rates can also be seen as a symptom of a broader holiday phenomenon that may have less to do with the upcoming Thanksgiving holiday and more to do with market focus. Specifically, market participants are focused primarily on next week's official jobs numbers. That report is so much more important to the rest of 2013 than any other data that it doesn't make much sense to be overly aggressive or defensive with interest rates."
Blue Loan Services states that the very stable mortgage rate situation may make for a good opportunity for some mortgage borrowers to lock in their loan's rate. Current mortgage interest rates, while not the lowest they have ever been, are definitely still within a very reasonable range for many potential home loan borrowers. On the other hand, some borrowers may wish to "float" their rate and wait to see how the jobs report will affect mortgage interest rates. However, Blue Loan Services points out that this can be a risk, because if data from the report shows adequate improvement rates may start to rise; maybe even very quickly.
But, whatever the borrower's decision, Blue Loan Services is there to assist. The team of experienced mortgage professionals will ensure that their clients have the right loan product for their needs and the lowest rates available at the time that they decide to lock in their rates. With a fast and easy loan process, made possible by Blue Loan Services' online loan application and documentation portal, those who wish to lock in quickly will have the best chances of getting in on today's low rates.
For more information on how Blue Loan Services can help California home loan borrowers get approved for their home purchase loans or refinances quickly, please visit BlueLoanServices.com or call 1-888-929-BLUE (2583) to speak with an experienced mortgage professional.
CA Dept of Real Estate -- Licensed Broker #01094374 NMLS #938365