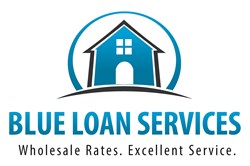 San Diego, CA (PRWEB) January 27, 2014
Blue Loan Services, a California company headed by the father/son team, Robert and Brandon Blue, has been helping borrowers to find the best mortgage deals for many years. As a full service mortgage company, the Blue Loan Services team is dedicated to providing its clients with the best possible loan products, the lowest wholesale rates and fees, and access to the best lenders and realtors in California. Now, as California mortgage rates enter their third week of improvement, Blue Loan Services talks about what borrowers might expect for the week ahead and how they should proceed with their mortgage rate plans.
A January 27th report from Mortgage News Daily explains, "The past two weeks have been good for bond markets, but the past two sessions specifically have been "weird good." That is, they've resulted in much stronger price levels, but the reasoning offered has been stretchy at best (in that it's a stretch to believe it). The most popular culprits in the saga of weirdness have been some report out of China that you've probably never seen or cared about in the past, and "emerging markets.""
Blue Loan Services notes that bond markets, specifically mortgage-backed-securities, have a direct impact on mortgage rates. The better bond markets are doing, the lower mortgage rates will go. However, as is stated in the quote above, the past few weeks' improvements have seemingly come out of nowhere. This has been good news for mortgage borrowers, many of whom have likely taken the opportunity to lock in low rates over the past week or so, but the question is – how long will rates continue to go down?
The mortgage company explains that the upcoming FOMC meeting, scheduled for this Wednesday, will likely determine how that question is answered. This is because the Fed is expected to take a look at current market data and decide how they will proceed with the tapering of their bonds buying program, which has been keeping bond stocks high and mortgage rates low over the past few years as a part of the plan to boost the economy's recovery. If the Fed decides to continue at its current rate of tapering, or even increases its pace, rates are likely to increase quickly.
Because of this, Blue Loan Services advises that the safest route for mortgage borrowers is to lock in the currently low rates. Those who are willing to take a risk always have the option to float their rates and wait to see how the FOMC announcement, or any other factors, affect rates over the next few days, but they should do so very carefully, keeping an eye on any signs that rates may start to increase.
Blue Loan Services can help those who wish to lock in today's low mortgage rates to find the best possible loans for their situation and work quickly to get approved so that they can avoid higher rates down the line. Their fast online loan application and documentation portal makes it simple for clients to submit their application and keep track of their loan's progress. With a reputation for fast, reliable and courteous service, the company's team of experienced loan officers can be especially useful during this time of rapidly changing mortgage rates.
For more information on how Blue Loan Services can help California home loan borrowers get approved for their home purchase loan or refinance quickly, please visit BlueLoanServices.com or call 1-888-929-BLUE (2583) to speak with an experienced mortgage professional.
CA Dept of Real Estate -- Licensed Broker #01094374 NMLS #938365