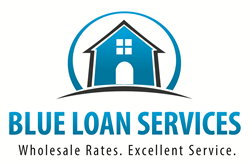 San Diego, CA (PRWEB) March 11, 2014
California mortgage rates were largely unchanged again today, although a number of lenders repriced slightly lower, while a few may be offering rates slightly higher. This is the second day data from bond markets has not been strong enough to really push rates one way or the other. Blue Loan Services, a full service California mortgage company that has been providing the lowest rates and best loan products for many years, comments on this current situation and gives some advice for those who are not sure how to best proceed with their home loan plans.
A March 11th report from Mortgage News Daily says, "Mortgage rates continued holding mostly sideways today, though there were enough lenders in slightly better shape to make for a small improvement on average. Just keep in mind that things may vary from lender to lender when comparing to yesterday's latest offerings. Some will be worse and a bit more than half will be better. 4.5% remains the most prevalently quoted conforming 30yr fixed rate for the best-qualified borrowers (best-execution). When adjusted for day-to-day changes in closing costs, rates moved lower by an equivalent of 0.01% today."
Blue Loan Services explains that this lull in rate movement might make it tempting for loan applicants to float their rate to see if they improve over the next few days. While this is always an option, the mortgage company advises borrowers to only do this very carefully. Those who do use this strategy may want to use the recent highs as a guide for when to cut their losses and lock if rates do start to drift higher. However, the risk is that rates could move up much quicker than expected after this Thursday's Retail Sales numbers.
Because of the inherent risk involved, and the fact that the potential "reward" for floating is subdued in the current environment, Blue Loan Services advises that the best course of action would be to take whatever small gains were had today and lock in the current low rates. Locking in secures today's low rates, while also giving many borrowers the option to renegotiate with their lenders if rates drop significantly before closing. However, those who do not lock in will not have the option to go back to today's levels if rates move upwards, which they have been over the long stretch.
Blue Loan Services can help those who wish to lock in today's low mortgage rates to find the best possible loans for their situation and work quickly to get approved so that they can avoid higher rates down the line. Their fast online loan application and documentation portal makes it simple for clients to submit their application and keep track of their loan's progress. With a reputation for fast, reliable and courteous service, the company's team of experienced loan officers can be especially useful during this time of uncertainty in mortgage rates.
For more information on how Blue Loan Services can help California home loan borrowers get approved for their home purchase loan or refinance quickly, please visit BlueLoanServices.com or call 1-888-929-BLUE (2583) to speak with an experienced mortgage professional.
CA Dept of Real Estate -- Licensed Broker #01094374 NMLS #938365