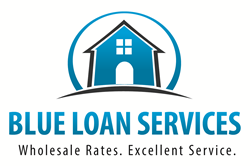 San Diego, CA (PRWEB) March 20, 2014
With the news that a hike in the Federal Funds Rate could come sooner and be bigger than expected, and the subsequent sharp increase in CA mortgage rates, loan borrowers will be relieved to know that rates are now leveling off and it seems that the worst damage has been done. Blue Loan Services, a full service California mortgage company that has been providing the lowest rates and best loan products for many years, comments on this current situation and gives some advice for those who are not sure how to best proceed with their home loan plans.
A March 20th report from Mortgage News Daily says, "Mortgage rates moved higher for a second straight day, extending yesterday's much larger spike. Some lenders remained relatively close to yesterday's latest offerings while others were in noticeably worse shape. Market volatility tends to create variation in pricing strategies between lenders, and while volatility was limited today, its effects are still being managed. Every Thursday, Freddie Mac releases its weekly mortgage rate survey--the most widely circulated official reading on mortgage rates. While Freddie's survey is extremely accurate over time, it's also extremely outdated in the short term."
The report continues, saying, "This is unfortunately the case today as rates did, of course, rise exceptionally quickly yesterday, and less so today. While the Freddie Survey shows rates moving lower week-over-week, they've actually haven't improved any day this week! Based on the average rate over the past 4 days, this week's rates are only 0.03-0.04 higher than last week's average, but a whopping 0.17% higher from Friday."
Blue Loan Services explains that while the leveling off is not as great news as a rebound rally for mortgage rates, it is far from the worst case scenario that it could be. With any luck, the next few days might show a few dips in rates as markets come to grips with the Fed announcement. The mortgage company explains that any of these dips in rates could be a good opportunity for mortgage seekers to lock in their rates. With the upcoming NFP and ADP reports due for release next week, and the chance that these will meet or exceed expectations, thus pushing rates upwards, mortgage borrowers might want to seriously consider looking for a lock opportunity before this data is released.
Blue Loan Services can help those who wish to lock in today's low mortgage rates to find the best possible loans for their situation and work quickly to get approved so that they can avoid higher rates down the line. Their fast online loan application and documentation portal makes it simple for clients to submit their application and keep track of their loan's progress. With a reputation for fast, reliable and courteous service, the company's team of experienced loan officers can be especially useful during this time of uncertainty in mortgage rates.
For more information on how Blue Loan Services can help California home loan borrowers get approved for their home purchase loan or refinance quickly, please visit BlueLoanServices.com or call 1-888-929-BLUE (2583) to speak with an experienced mortgage professional.
CA Dept of Real Estate -- Licensed Broker #01094374 NMLS #938365