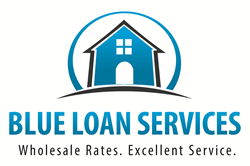 San Diego, CA (PRWEB) March 24, 2014
After rising at the fastest pace so far this year after the FOMC Forecast news last week, CA mortgage rates are now recovering from the upset, starting the week slightly better on average than Friday's latest rates. Blue Loan Services, a full service California mortgage company that has been providing the lowest rates and best loan products for many years, comments on this current situation and gives some advice for those who are not sure how to best proceed with their home loan plans.
A March 24th report from Mortgage News Daily explains, "Mortgage rates moved sideways to slightly lower today, but only after a slew of mid-day reprices from lenders. Before that, the morning rate sheets were in slightly weaker territory (higher than Friday's latest) on average. When adjusted for day-to-day changes in closing costs, rates fell by 0.02% on average. That keeps the most prevalently quoted conforming 30yr rate for top-tier scenarios (best-execution) at 4.5%, whereas it had threatened a move to 4.625% on Thursday. Slumping equities markets and some circulation of geopolitical risk headlines helped bond markets move back into positive territory today. What's 'positive' for bond markets is generally good for rates, though it depends on the extent to which MBS (the mortgage-backed securities which most directly affect mortgage rates) are participating."
Blue Loan Services explains that this slight recovery is a promising sign for home loan borrowers. But, since the Ukraine headlines, which are subject to quick change, seem to be the cause of the decrease in rates and also because this week has many economic reports scheduled for release, the California mortgage company advises borrowers to be cautiously optimistic. That is to say, borrowers may wish to float their loan rate at this time, as there is a chance mortgage interest rates could continue to improve; however, they should do this very cautiously, with a watchful eye on the incoming economic data.
The team at Blue Loan Services advocates locking in rates if they are within an acceptable range for the borrower, since mortgage rates can quickly climb without warning. This advice still stands – while floating can offer decent rewards, the safest bet will always be to lock in current low rates because borrowers will often have the option to renegotiate if rates decrease significantly before their loan closes, but they will not have the ability to return to formerly lower rates if rates increase instead and they have not locked in their loan rate before.
Blue Loan Services can help those who wish to lock in today's low mortgage rates to find the best possible loans for their situation and work quickly to get approved so that they can avoid higher rates down the line. Their fast online loan application and documentation portal makes it simple for clients to submit their application and keep track of their loan's progress. With a reputation for fast, reliable and courteous service, the company's team of experienced loan officers can be especially useful during this time of uncertainty in mortgage rates.
For more information on how Blue Loan Services can help California home loan borrowers get approved for their home purchase loan or refinance quickly, please visit BlueLoanServices.com or call 1-888-929-BLUE (2583) to speak with an experienced mortgage professional.
CA Dept of Real Estate -- Licensed Broker #01094374 NMLS #938365