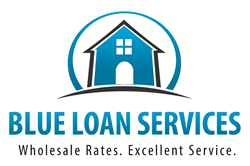 San Diego, CA (PRWEB) April 03, 2014
Mortgage rates have remained virtually unchanged today, the day right before the very important Employment Situation Report which will give CA mortgage rates solid motivation to either move up or down. Blue Loan Services, a full service California mortgage company that has been providing the lowest rates and best loan products for many years, comments on this current situation and gives some advice for those who are not sure how to best proceed with their home loan plans.
An April 3rd report from Mortgage News Daily says, "Mortgage rates barely budged today, but the little movement seen was positive on average. Keep in mind though, that means that some lenders were unchanged or slightly higher in rate, while a small majority was slightly lower. When adjusted for day to day changes in closing costs, rates were an equivalent of 0.01% lower today. The most prevalently quoted conforming 30yr rate for top-tier scenarios (best-execution) is between 4.5 and 4.625% at these levels. The flatness in interest rates reflects the bond market's readiness to digest the most important piece of economic data this month (and every month). Tomorrow morning's Employment Situation Report always has a ton of market-moving potential, and this one is no different. One less common feature of tomorrow's report is that it arrives right at a time when interest rates are pushing up against the higher end of their 3 month range."
Blue Loan Services explains that when mortgage rates have been moving in such a narrow, sideways range for this amount of time the tendency is that there will eventually be a forceful movement one way or the other. Tomorrow's jobs report is likely to be the trigger for this movement. The mortgage company explains that a stronger than expected report would put pressure on rates to go up and a weaker report would put pressure on rates to go down. The severity of the strength or weakness will determine how far rates will rise or fall.
Because there is no way to tell how the report will turn out until it is released tomorrow, it can be very risky for California borrowers to float their rates at this time. If the report is strong, rates are likely to take a major jump and this is damage that might not be recovered for a long time, if at all. Because of this, Blue Loan Services suggests that the best course of action would be to lock in as soon as possible and look to renegotiate if rate do go down. This strategy gives the borrower the peace of mind that they already have a decent rate locked in, while also having the option open to grab a lower rate if one presents itself before they close on their loan.
Blue Loan Services can help borrowers within California who wish to lock in today's lowest mortgage rates to find the best possible lenders and loans for their situation and work quickly to get approved so that they can avoid higher rates down the line. Their fast online loan application and documentation portal makes it simple for clients to submit their application and keep track of their loan's progress. With a reputation for fast, reliable and courteous service, the company's team of experienced loan officers can be especially useful during this time.
For more information on how Blue Loan Services can help California home loan borrowers get approved for their home purchase loan or refinance quickly, please visit BlueLoanServices.com or call 1-888-929-BLUE (2583) to speak with an experienced mortgage professional.
CA Dept of Real Estate -- Licensed Broker #01094374 NMLS #938365