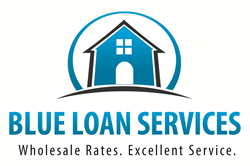 San Diego, CA (PRWEB) April 08, 2014
The mortgage rates rally continued today, but at a slightly slower pace than previous sessions. As such CA mortgage rates are now moderately lower again and the question most borrowers are likely to be asking is "Should I lock now, or wait to see if rates continue even lower?" Blue Loan Services, a full service California mortgage company that has been providing the lowest rates and best loan products for many years, comments on this current situation and gives some advice for those who are not sure how to best proceed with their home loan plans.
An April 8th report from Mortgage News Daily explains, "Mortgage rates were lower for a 4th straight day today, further digging in to mid-March levels, but by a smaller amount today. In that sense, the rally following last Friday's jobs report is cooling off a bit, and markets could be getting into a more neutral stance ahead of tomorrow's FOMC Minutes (a more detailed account of the Fed's conversation that resulted in the most recent policy statement, which incidentally also occurred in mid-March). Today's improvement brings the most prevalently quoted conforming 30yr fixed rate for best-case scenarios (best-execution) close to 4.375%, with many lenders there already, though 4.5% is at least as prevalent. Keep in mind that the difference between a 4.5% and 4.375% quote depends largely on the closing costs associated with the rate. One lender might be quoting 4.375% with origination fees or discount points while a lender quoting 4.5% is likely not charging those fees for top-tier borrowers. Adjusting for those changes in closing costs, rates only fell 0.02% today."
Blue Loan Services explains that at four days and counting, it is now officially an extended winning streak for mortgage rates. However, the mortgage company also warns that each day rates continue to improve makes it increasingly likely that there will be a turnaround, at least in the short term. The Minutes from the Fed meeting may be the trigger for this correction, but it is not as big of a risk factor as it might have been since the original meeting already adversely affected mortgage rates and market participants do not expect any new surprises from the minutes. The best course of action for many borrowers at this time might be to cautiously wait and see what tomorrow's rate sheets will look like. With any luck a no-surprises FOMC Minutes release and a good 10yr Treasury auction tomorrow might result in even further gains for mortgage rates.
However, those who are unwilling to risk losing the current gains in mortgage rates can also benefit by locking in current home loan rates with a lender that allows for renegotiation. This will safeguard them from potentially higher rates while also giving them the opportunity to renegotiate if rates do drop lower. Blue Loan Services can help borrowers within California who wish to lock in today's lowest mortgage rates to find the best possible lenders and loans for their situation and work quickly to get approved so that they can avoid higher rates down the line. Their fast online loan application and documentation portal makes it simple for clients to submit their application and keep track of their loan's progress. With a reputation for fast, reliable and courteous service, the company's team of experienced loan officers can be especially useful during this time.
For more information on how Blue Loan Services can help California home loan borrowers get approved for their home purchase loan or refinance quickly, please visit BlueLoanServices.com or call 1-888-929-BLUE (2583) to speak with an experienced mortgage professional.
CA Dept of Real Estate -- Licensed Broker #01094374 NMLS #938365