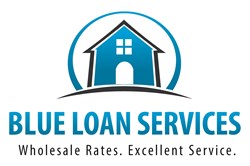 San Diego, CA (PRWEB) December 01, 2013
Blue Loan Services is a full service mortgage company headed by the father/son team, Robert and Brandon Blue. Together, the Blues and their team of mortgage professionals have been helping California home loan borrowers to find the best loan products, the lowest wholesale rates and the lowest closing costs available for many years. The company is dedicated to providing California home owners with fast, easy, and courteous loan services with integrity and professionalism. In order to continuously provide their clients with the best service, the loan company strives to stay up to date on any changes in the real estate and finance world that could affect mortgage borrowers in California. This is especially true of mortgage interest rates. Currently, rates have gone pretty flat, with the days after Thanksgiving seeing CA rates improve slightly, but not enough to show significant change from their current highs.
As a report from Mortgage News Daily, posted on November 29th, reports: "Mortgage rates edged just barely lower today, but remain close to the recent highs seen on Wednesday. Along with November 12th, these 3 days contain the highest rates since the September 18th FOMC Announcement where the Fed held off on reducing asset purchases. On a positive note, despite the two month highs, they're not far off from most of the recent activity. Today's most prevalent rate quotes are going out between 4.375% and 4.5% for top tier scenarios (best-execution), whereas most of the recent activity was 4.25%-4.375%. Many lenders are closed today or are otherwise not issuing new rate sheets."
Blue Loan Services explains that while the holiday makes it difficult to guess where rates will head after the weekend, there will definitely be some changes this coming week. As the above report states: "With today's slight improvement, the week ends up looking rather flat in terms of overall movement from last Friday. This is about what you'd expect given the absence of significant events this week and extremely important events in the week ahead. Next Tuesday is the only day next week that does NOT contain an important economic report in the morning. Friday hosts the Employment Situation (aka "jobs report, official employment data, NFP") which is the most important economic report for the rest of the year."
The experts at Blue Loan Services note that because next week will likely be very volatile when it comes to loan rates, many borrowers that are near closing may find it wise to lock in the current rates as soon as they can. While floating is always an option, there is no guarantee that today's highs (which are still in a reasonable range) will be overshadowed by even higher rates down the line.
Blue Loan Services can help those who wish to lock in the current rates to find the best possible loans for their situation and work quickly to get approved so that they can avoid high mortgage rates down the line. Their fast online loan application and documentation portal makes it simple for clients to submit their application and keep track of their loan's progress. With a reputation for fast, reliable and courteous service, the company's team of mortgage professionals can be especially useful during this time of rapidly changing mortgage rates.
For more information on how Blue Loan Services can help California home loan borrowers get approved for their home purchase loan or refinance quickly, please visit BlueLoanServices.com or call 1-888-929-BLUE (2583) to speak with an experienced mortgage professional.
CA Dept of Real Estate -- Licensed Broker #01094374 NMLS #938365