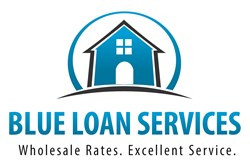 San Diego, CA (PRWEB) January 01, 2014
Blue Loan Services is a full service mortgage company that has been helping residents of California to find the best loan products and home loan rates for many years. The company, headed by the father and son team Robert and Brandon Blue, has been dedicated to serving its customers with honesty, integrity and competence. The Blue Loan Services team of mortgage professionals operates with the goal to provide home loans to its clients while providing them with the lowest interest rates and closing costs possible. The company also does its best to inform borrowers of any new developments which could affect their loan options, mortgage rate or ability to find affordable housing. Now with the new year finally upon us, Blue Loan Services looks at some of the California mortgage rate predictions for 2014.
As a December 31st report from Mortgage News Daily says, "Mortgage rates were little-changed today, ending the year less than a quarter of a percentage point away from their highest levels in more than 2 years. 4.625% remains the most prevalently quoted rate for ideal, conforming 30yr Fixed loans (best-execution), with the only changes being seen in the form of closing costs. On average, rates were an eighth of a percentage point higher on several occasions in August and September this year. Before that, we'd have to go back to April 2011 to see higher. Despite the steep rise in rates in 2013, the average rate for the entire year (4.25%) is the second lowest on record next to 2012's 3.75%. The previous 3 years were each roughly 0.25% higher and 2008 was roughly a full 1.0% higher than that."
Blue Loan Services notes that while rates ended the year with higher percentages than most people would like, overall 2013's average rates were very low thanks to the record low mortgage rates of earlier in the year. But despite the low average, the fact remains that rates are continuing to move upwards. As the article which is quoted above also points out, part of the reason that rates turned so abruptly in 2013 is because of the market's perception that 2012 (which had the lowest recorded average for rates) was a long term turning point. While the fact that rates will not likely go back down to these record low levels anytime soon is unfortunate news for borrowers, the good news is that rates are predicted to rise at a much slower pace in 2014.
Of course, interest rates can rise and fall due to a number of different factors and there will likely be small (or even big) pockets of recovery this year. However, it is important to keep in mind that, even if rates modestly decrease, 2014 mortgage rates predictions all have numbers going up in the long run. Because of this, Blue loan Services advises California borrowers to seriously consider applying for a loan as soon as they are able to so that they can lock in today's low mortgage rates.
Blue Loan Services can help those who wish to lock in the current rates to find the best possible loans for their situation and work quickly to get approved so that they can avoid higher rates down the line. Their fast online loan application and documentation portal makes it simple for clients to submit their application and keep track of their loan's progress. With a reputation for fast, reliable and courteous service, the company's team of experienced loan officers can be especially useful during this time of rapidly changing mortgage rates.
For more information on how Blue Loan Services can help California home loan borrowers get approved for their home purchase loan or refinance quickly, please visit BlueLoanServices.com or call 1-888-929-BLUE (2583) to speak with an experienced mortgage professional.
CA Dept of Real Estate -- Licensed Broker #01094374 NMLS #938365