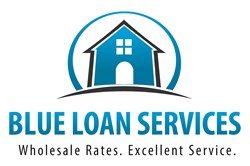 San Diego, CA (PRWEB) August 31, 2013
Blue Loan Services is a full service mortgage company that has been helping residents of California to find the best loan products and home loan rates for many years. The company, headed by the father and son team Robert and Brandon Blue, has been dedicated to serving its customers with honesty, integrity and competence. The Blue Loan Services team of mortgage professionals operates with the goal to provide home loans to its clients while providing them with the lowest interest rates and closing costs possible. The company also offers advice to borrowers on what to make of current mortgage news. Now, with California interest rates steadying and refinance applications increasing as a result, the company seeks to give advice for any who are looking for the best refinance deals and are wondering if now is a good time to float their rates or lock them in as soon as possible.
As anyone who has been keeping track of the real estate news recently is well aware, mortgage rates have been changing erratically over the past few months ever since the Federal Reserve let out that it was considering cutting back its bonds purchasing program some time this year. The panic that was caused by this statement resulted in the fastest increase in mortgage interest rates that has been seen in years. Speculation about the date of the proposed tapering off of the bonds buying program has led to further increases, but recently these increases have steadied and this has led to an increase in refinance applications.
However, as has been seen so recently, just because things appear to be going well at the moment, when it comes to the housing market one can never be too sure what surprises await around the corner. The current situation makes it difficult for homeowners to decide whether or not they should lock in their refinance rates on application or whether they should wait it out to see if interest rates will dip lower. Deciding when to lock or when to float is already a difficult choice, even under ideal circumstances, and the current trends in the real estate market and the unpredictability of where rates will head makes it even harder. Blue Loan Services' advice for those who are on the fence is to consider the long term predictions that have been given for mortgage interest rates.
Even at the beginning of the year when rates were at rock bottom, experts predicted that rates would steadily rise and the current rates were certainly not there to stay. Now, with the possibility that the Fed will discontinue its bonds buying program (which has been keeping rates low) this is even more of a certainty. Rates are expected to continue getting higher. This can happen at a steady pace, as it is right now, or at lightning speeds as they did last June. The wisest course of action would be to lock in a refinance rate as soon as possible to avoid getting stuck with a higher rate that can mean losing hundreds of thousands of dollars over the course of the mortgage loan.
Blue Loan Services points out that while rates are definitely higher than they had been at the beginning of this year, they are still a lot lower than what was available a year or more ago, and likely much lower than the rates that will be available in the future. Blue Loan Services can help those who wish to find the best refinance deals to locate the best rates in their area for their loan type and apply for it quickly so that they can lock in their low rate. Their fast online loan application and documentation portal makes it simple for clients to submit their application and keep track of their loan's progress. With a reputation for fast, reliable and courteous service, the company's team of mortgage professionals can be especially useful during this time of rapidly changing mortgage rates.
For more information on how Blue Loan Services can help home loan borrowers get approved for their home purchase loan or refinance quickly, please visit BlueLoanServices.com or call 1-888-929-BLUE (2583) to speak with an experienced mortgage professional.
CA Dept of Real Estate -- Licensed Broker #01094374 NMLS #938365