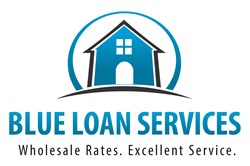 San Diego, CA (PRWEB) January 02, 2014
Blue Loan Services is a full service mortgage company that has been helping California home loan borrowers to find the best loan products and benefit from the lowest mortgage rates and fees for many years. The Blue Loan Services team of mortgage professionals, headed by the father/son team Robert and Brandon Blue, is dedicated to serving its customers with honesty, integrity and competence. The company recently added a number of top VA approved lenders to their line up and this has enabled them to provide better services to California veterans, active service members and their families. Now, at the start of this new year, the company comments on the updated California VA loan limits for 2014 and gives some advice for those seeking VA-backed mortgages this year.
A new document that is now available on the U.S. Government's VA benefits website gives a list of 2014 VA county loan limits. The document says, "The Department of Veterans Affairs (VA) Loan Guaranty program does not set a maximum amount that an eligible Veteran may borrow using a VA-guaranteed loan. Lenders may make loans to Veterans greater than the maximum county loan limit; however, lenders may require Veterans to make a downpayment for the amount borrowed in excess of the applicable county loan limit. The following county loan limits must be used to calculate VA's maximum guaranty amount."
The document also says, "These limits apply to all loans closed January 1, 2014 through December 31, 2014. VA loan limits are based on county median home values reported by the Federal Housing Administration. These values are the basis for which VA calculates limits for our program. For 2014, some limits increased, some stayed the same and a few decreased. The maximum guaranty amount for loans over $144,000 is 25 percent of the 2014 VA county loan limit shown below. Veterans with full entitlement available may borrow up to this limit and VA will guarantee 25 percent of the loan amount."
The 2014 California county VA loan limits listed in the document are as follows:

Alameda County - $1,050,000
Contra Costa Co - $1,050,000
El Dorado - $437,500
Los Angeles County - $687,500
Marin - $1,050,000
Monterey - $500,000
Napa - $575,000
Orange - $687,500
Placer - $437,500
Sacramento - $437,500
San Benito - $827,500
San Diego - $527,500
San Francisco - $1,050,000
San Luis Obispo - $518,750
San Mateo - $1,050,000
Santa Barbara - $643,750
Santa Clara - $827,500
Santa Cruz - $681,250
Sonoma - $500,000
Ventura - $556,250
Yolo - $437,500
For all counties not listed here, the default limit is set at $417,000.
Blue Loan Services explains that VA borrowers who apply for loans that conform to these limits will likely have the benefit of a no-down payment loan – a huge plus for any mortgage borrower. With Blue Loan Services' new VA specialized lenders, and their team of experienced loan officers, those who opt to apply for a loan with the company can be assured of solid counsel when choosing a loan, enabling them to get the loan most suited to their financial situation and homeowner goals, and a fast and hassle-free loan process.
For more information on how Blue Loan Services can help California VA home loan borrowers get approved for their home purchase loan or refinance quickly, please visit BlueLoanServices.com or call 1-888-929-BLUE (2583) to speak with an experienced mortgage professional.
CA Dept of Real Estate -- Licensed Broker #01094374 NMLS #938365