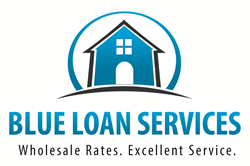 San Diego, CA (PRWEB) February 27, 2014
California pending home sales increased this January, jumping up 22.9 percent from December's levels. The new numbers released by the Census Bureau and the Department of Housing and Urban Development show the first increase in the Pending Home Sales Index (PHSI) in three months. Blue Loan Services comments on this recent development in California home sales and what it means to those planning to buy a home soon, and gives some advice for those who are currently on the hunt for a new home.
A report on Mortgage News Daily, dated February 26th, states, "The index tracking pending home sales in California jumped 22.9 percent in January to 84.8 from 68.9 in December. This was the first increase in the Pending Home Sale Index (PHSI) which is based on signed sales contracts, in three months."
C.A.R. President Kevin Brown said, "We're starting to see a turning point in the market as we approach the spring homebuying season. Home sellers realize that home prices are holding steady and are gearing up for the upcoming season by listing their homes for sale, while prospective home buyers are getting more comfortable with stabilizing home prices and interest rates and are entering the market."
Blue Loan Services explains that this increase in inventory, which according to the above mentioned article is across all property types, is great news for those who have been planning on buying a home in 2014. Aside from the fact that more homes for sale means more options for those who are searching for houses, there is also the fact that there will more available for everybody which may slightly decrease the fierce competition that can sometimes happen when there are many bids on one home.
However, even though this may slightly ease the supply and demand issues, it is still very important for potential home buyers to do all they can to ensure that they are able to get the home that they desire. Good quality, affordable homes are always going to be highly sought after, so those who want to get into their homes quickly will want to make sure that they do all they can to make their offer on the home as attractive as possible to the home seller. One of the best ways to do this is get pre approved for a home loan.
Getting pre approval means that most of the work of getting a loan is already done before even looking at a house for sale. When a pre approved borrower does find a house, the process of getting financing for that home will be much faster and easier. Sellers know this and will often give priority to pre approved home buyers because it means that they can avoid any long processes or hiccups along the way that could delay closing on the sale of the home.
Blue Loan Services can help those who are in the market to buy a home in California to get their home loan pre approved so that they can have the upper hand when looking for a home. The company's convenient online loan processing portal and their fast, reliable and courteous service ensures that home loan borrowers get the best possible loans for their situation and at the best possible rates.
For more information on how Blue Loan Services can help California home loan borrowers get approved for their home purchase loan or refinance quickly, please visit BlueLoanServices.com or call 1-888-929-BLUE (2583) to speak with an experienced mortgage professional.
CA Dept of Real Estate -- Licensed Broker #01094374 NMLS #938365