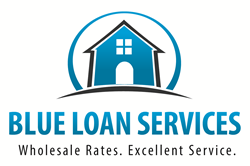 San Diego, CA (PRWEB) March 25, 2014
As the week progresses and no big news has arrived to motivate movement one way or the other, California home loan rates have stayed within the same general range for the past few days. While this flat range is not really good or bad at the moment, it is still a slight improvement from last week's highest rates, which shot up after the FOMC Forecasts were revealed. Blue Loan Services, a full service California mortgage company that has been providing the lowest rates and best loan products for many years, comments on this current situation and gives some advice for those who are not sure how to best proceed with their home loan plans.
A March 25th report from Mortgage News Daily states, "Mortgage rates were slightly higher for some lenders today, but lower for others--holding perfectly flat on average. There were no major disruptions in financial markets today, but morning rate sheets were in slightly higher territory before weak economic data helped bond markets improve mid-morning. Occasionally, when bond markets improve enough during the day, lenders will adjust rate sheets (aka "mid-day reprices"). Only a few lenders repriced today and the changes weren't significant--just enough to keep the end-of-day average right in line with yesterday's. The most prevalently quoted conforming 30yr rate for top-tier scenarios (best-execution) consequently remains at 4.5%. It was close to moving up to 4.625% last week."
Blue Loan Services explains that this somewhat stagnant situation could change within the next few day as data comes in from the various reports, such as the durable goods report and the 5 year treasury auction which are scheduled for tomorrow. However, just like today, there is no guarantee that weak data from the reports this week will have a significant impact on rates, as most of the more "weighty" reports are scheduled for next week. Because of this, there is subdued risk and reward when it comes to floating home loans.
The mortgage company explains that those who are set to close on their loans within the next few weeks might find it expedient to lock in today's lowest mortgage rates, while those with longer term loans might wish to wait things out and see if rates get any lower over the next couple of weeks or more. However, the company advises California borrowers that they should float very carefully, and be read to lock-in at a moments notice, as rates can jump higher quickly, especially with the longer term forecast showing a rising trend this year. Blue Loan Services also advises borrowers who have not found a loan yet to seriously consider finding a lender that offers renegotiation and locking early on in their loan process, so that they will not be stuck having to settle for higher home loan rates later on.
Blue Loan Services can help borrowers within California who wish to lock in today's low mortgage rates to find the best possible loans for their situation and work quickly to get approved so that they can avoid higher rates down the line. Their fast online loan application and documentation portal makes it simple for clients to submit their application and keep track of their loan's progress. With a reputation for fast, reliable and courteous service, the company's team of experienced loan officers can be especially useful during this time of uncertainty in mortgage rates.
For more information on how Blue Loan Services can help California home loan borrowers get approved for their home purchase loan or refinance quickly, please visit BlueLoanServices.com or call 1-888-929-BLUE (2583) to speak with an experienced mortgage professional.
CA Dept of Real Estate -- Licensed Broker #01094374 NMLS #938365