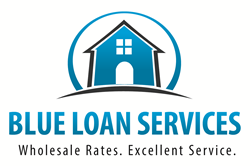 San Diego, CA (PRWEB) April 15, 2014
Mortgage rates finally snapped a long winning streak yesterday, and this morning it looked like the rise in rates would continue. However, news of violence in Ukraine resulted in a move away from stocks and towards bonds, giving mortgage interest rates a boost and bringing them back to yesterday's levels. Blue Loan Services, a full service California mortgage company that has been providing the lowest rates and best loan products for many years, comments on this current situation and gives some advice for those who are not sure how to best proceed with their home loan plans.
An April 15th report from Mortgage News Daily says, "Mortgage rates started the day in weaker territory, continuing higher for a second straight morning. Just after 10am, headlines regarding violence in Ukraine sent stocks lower and provided demand for fixed-income. The move out of stocks and into bonds is a common reaction to disconcerting headlines, and it's also common for Treasuries to soak up more of the benefit compared to MBS, the 'mortgage-backed-securities' that most directly influence mortgage rates. Increasing demand leads prices higher in bond markets, which translates to lower rates."
Blue Loan Services explains that while the improvement in rates is good, borrowers should not get too comfortable with the situation remaining as it is. Any bond market rally that is caused by geopolical turmoil is only going to persist as long as the situation continues or grows worse. This means that rates could go back up at the drop of a hat, especially if there is strong economic data and other factors to motivate rates upwards.
What this situation does represent, the mortgage company explains, is a good opportunity to lock. Those who were unable to lock in the gains won during last week's mortgage rally will find that current rates are not much higher than the lowest rates of the month. Those who are within 30 days of closing on their home loan should especially consider this option. The mortgage company also explains that new loan applicants can also take advantage of the situation by locking on application with a lender that allows for renegotiation. This will secure a great low rates now, avoiding any rate hikes, while also leaving the option open to lock in a lower rates if home loan rates drop again before they close on their loan.
Blue Loan Services can help borrowers within California who wish to lock in the lowest mortgage rates to find the best possible lenders and loans for their situation and work quickly to get approved so that they can avoid higher rates down the line. Their fast online loan application and documentation portal makes it easy for clients to submit their application and keep track of their loan's progress. With a reputation for fast, reliable and courteous service, the company's team of experienced loan officers can be especially useful during this time.
For more information on how Blue Loan Services can help California home loan borrowers get approved for their home purchase loan or refinance quickly, please visit BlueLoanServices.com or call 1-888-929-BLUE (2583) to speak with an experienced mortgage professional.
CA Dept of Real Estate -- Licensed Broker #01094374 NMLS #938365