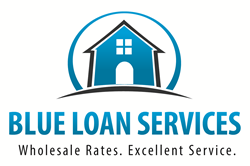 San Diego, CA (PRWEB) March 19, 2014
Today's FOMC statement, and Fed Chair Janet Yellen's press conference, had a great impact on mortgage rates, as Ms. Yellen implied that an increase in the Fed Funds Rate could come sooner than expected. The Fed forecast also moved the target "end of 2015" rate up from .75 to 1.0. Blue Loan Services, a full service California mortgage company that has been providing the lowest rates and best loan products for many years, comments on this current situation and gives some advice for those who are not sure how to best proceed with their home loan plans.
A March 19th report from Mortgage News Daily states, "Mortgage rates shot higher today at their fastest pace of the year today after Fed forecasts suggested members saw the Fed Funds Rate rising sooner and by more than expected. To be very clear, the Fed Funds Rate is NOT directly tied to mortgage rates, but it can often be the case that expectations of a hike coincide with with mortgage rates moving higher as well. That was indeed the case today, and the problem was compounded by the fact that markets were surprised by the changes in the forecast. Instead, the focus had been on how the Fed might evolve the language in its policy statement. That language did change, but it wasn't outside market expectations by any means. The surprise in the forecast had to do with 6 Fed members who had previously predicted rates staying the lowest among their peers. Those 6 members all adjusted their forecasts higher by .25 on average for where they see the Fed Funds Rate at the end of 2015. There was also a shift in the number of voters preferring a rate hike in 2015 (+1) vs 2016 (-1)."
Blue Loan Services explains that rates had been improving last week, as weakness in stocks brought on by the crisis in Ukraine pushed investors towards bonds, causing rates to decrease. However, the beginning of this week saw a stop to this, as the situation in Crimea turned out to be less of a game changer than expected, and rates started to increase slightly again. Now, with the news of a hike in the FFR sooner than expected, and the subsequent reaction by bond traders, the pace of this increase in mortgage rates has gotten noticeably faster. What remains to be seen is if the higher rates seen today are near the high end of the scale and will start to go back down again, or if things are just getting started.
With any luck, the first scenario is the one that plays out, and with this in mind the mortgage company advises that it might be a good idea to float overnight to see if there are any corrections in mortgage rates tomorrow. However, this should be done carefully, and borrowers should be ready to lock in their rate if it appears that rates will continue to rise. Although rates rose at a fast pace today, they are still in line with the bigger picture range of 2014. Because of this, locking in the current rates rather than waiting to see what happens is also a good game plan for mortgage borrowers.
Blue Loan Services can help those who wish to lock in today's low mortgage rates to find the best possible loans for their situation and work quickly to get approved so that they can avoid higher rates down the line. Their fast online loan application and documentation portal makes it simple for clients to submit their application and keep track of their loan's progress. With a reputation for fast, reliable and courteous service, the company's team of experienced loan officers can be especially useful during this time of uncertainty in mortgage rates.
For more information on how Blue Loan Services can help California home loan borrowers get approved for their home purchase loan or refinance quickly, please visit BlueLoanServices.com or call 1-888-929-BLUE (2583) to speak with an experienced mortgage professional.
CA Dept of Real Estate -- Licensed Broker #01094374 NMLS #938365