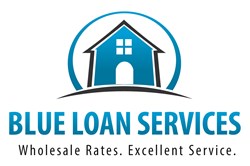 San Diego, CA (PRWEB) January 28, 2014
As a full service mortgage company, Blue Loan Services and its team of experienced mortgage professionals has been providing California mortgage borrowers with the best loan products, the lowest rates and fees, and access to the top lenders and realtors for many years. The company also works to inform their clients of any changes in the finance or real estate markets which could impact their ability to obtain affordable home financing. Now, as the FOMC meeting looms right around the corner, Blue Loan Services explains why the results of this meeting are so important to home loan borrowers and gives some advice for those looking for the lowest possible mortgage rates.
Blue Loan Services explains that the FOMC meeting scheduled for tomorrow (January 29) will be current Fed chairman Ben Bernanke's last meeting in charge before the new chairperson, Janet Yellen, takes over. The real reason that this meeting will be so important to home loan borrowers is because the Fed is expected to discuss their tapering plans and either continue the course that has been set or increase or decrease the rate at which they will withdraw their bonds buying stimulus program.
A January 27th report from CNBC explains, "In the December statement, the FOMC said it would "closely monitor incoming information on economic and financial developments" and that "asset purchases are not on a preset course." It seems too soon to alter that course now but it may not be after the next FOMC meeting, which ends on March 19. That happens to be Janet Yellen's first meeting as chair and first press conference. So while this week's meeting and statement are important, the March meeting is monumental. Yellen will have the difficult task of both introducing herself to financial markets and journalists while explaining the Fed's thinking and plans for navigating its exit from extraordinary stimulus without stalling the economy."
Blue Loan Services explains that this bonds buying program had been keeping rates low, and withdrawal of this stimulus (or the threat of withdrawal) has caused rates to rise. Those who have been paying attention will know that rates have been going down, somewhat unexpectedly, over the past few weeks. Despite the fact that March's meeting is seen as having a bigger impact, the FOMC announcement tomorrow will still be important to borrowers as it could signal the end of this downward trend, and possibly cause rates to rise quite quickly if taper rates are kept the same or even increased. Because of this, Blue Loan Services advises that the safest course of action for home loan borrowers is to lock in the current rates.
The company explains that borrowers who lock in will often have the ability to renegotiate their rate with their lender if rates drop drastically before they close on their loan. However, if rates increase the borrower will not have the option of going back to a previously quoted rate that was lower. Blue Loan Services can help those who wish to lock in today's low mortgage rates to find the best possible loans for their situation and work quickly to get approved so that they can avoid higher rates down the line. Their fast online loan application and documentation portal makes it simple for clients to submit their application and keep track of their loan's progress. With a reputation for fast, reliable and courteous service, the company's team of experienced loan officers can be especially useful during this time of rapidly changing mortgage rates.
For more information on how Blue Loan Services can help California home loan borrowers get approved for their home purchase loan or refinance quickly, please visit BlueLoanServices.com or call 1-888-929-BLUE (2583) to speak with an experienced mortgage professional.
CA Dept of Real Estate -- Licensed Broker #01094374 NMLS #938365