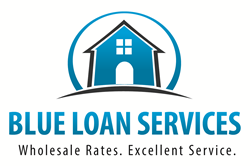 San Diego, CA (PRWEB) February 24, 2014
As the foreclosure inventory rate decreases to the lowest levels in several years, and the number of affordable homes drops as a result, more home loan buyers are seeing the importance that home loan pre approval has when competing for less expensive housing. Blue Loan Services, a full service California mortgage company that has been providing the lowest rates and best loan products for many years, comments on this current situation and gives some advice for those who are planning to buy a home in 2014.
As a February 20th report from Mortgage News Daily explains, "Both mortgage delinquency rates and the foreclosure inventory rate hit their lowest points in five years at the end of the fourth quarter of 2013. The National Delinquency Survey conducted by the Mortgage Bankers Association (MBA) showed a two basis point decline during the quarter in the rate of mortgages that are at least one payment past due and a 22 basis point drop in the number of mortgages in some stage of the foreclosure process. The delinquency rate for one-to-four family loans, which does not include loans in foreclosure, was at a seasonally adjusted rate of 6.39 percent at the end of the fourth quarter compared to 6.41 percent in the third. This was a drop of 70 basis points from the fourth quarter of 2012 and the lowest level since the first quarter of 2008."
Blue Loan Services explains that while it is a good thing that there are fewer home owners losing their homes to foreclosures, something that the recently implemented Qualified Mortgage Rule will likely keep to a minimum, this also means that the very affordable distressed home sales which have been snatched up over the past couple of years are starting to run very thin. The result is that finding a quality low cost home is becoming more rare and there is more competition for the homes that are available.
Because of this, more home loan borrowers are seeing the importance of doing all they can to ensure that sellers view their bid to buy as more favorable than the other bids. A big part of this process is getting home loan pre approval. When a borrower gets pre approval for a home loan it shows the seller that they are ready to purchase the home and that there will not be any delays or negative surprises as the buyer waits to get financing for their purchase. In addition, pre approval also shows the buyer just home much home they can afford so that they do not end up wasting their time on homes that are out of their price range.
Blue Loan Services can help those who are in the market to buy a home in California to get their home loan pre approved so that they can have the upper hand when looking for a home. The company's website says, "If you are not sure how much home you can afford, what payments fit within your budget, or what type of loan program is right for your home purchase, we can help.
We can help you :

Get you pre-qualified so that when you find the right home you can move fast
Decide on an acceptable home price range
Calculate your anticipated monthly payments
Find a Realtor that can help you find the right home
For more information on how Blue Loan Services can help California home loan borrowers get approved for their home purchase loan or refinance quickly, please visit BlueLoanServices.com or call 1-888-929-BLUE (2583) to speak with an experienced mortgage professional.
CA Dept of Real Estate -- Licensed Broker #01094374 NMLS #938365