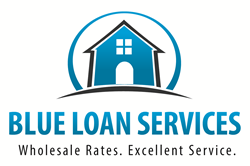 San Diego, CA (PRWEB) March 14, 2014
The situation in Ukraine and Russia continues to affect bond markets for the better and mortgage rates managed to close the week with another slight decrease. The several days of decreasing mortgage interest rates have been good news for borrowers, but how long will this trend continue? Blue Loan Services, a full service California mortgage company that has been providing the lowest rates and best loan products for many years, comments on this current situation and gives some advice for those who are not sure how to best proceed with their home loan plans.
A March 14th report from Mortgage News Daily says, "Mortgage rates managed to log another day of improvement today, this time more modest compared to yesterday's big move. Rate sheets were best in the morning, but deteriorating conditions in the secondary mortgage market during the day led many lenders to issue mid-day reprices with slightly higher rates. By the time those reprices are taken into account, some lenders are right in line with yesterday. A few are weaker, and most are just slightly stronger. When adjusted for changes in closing cost, rates are 0.01% lower on average, and the most prevalently quoted conforming 30yr Fixed for the best-qualified borrowers (best-execution) remains at 4.375%. Friday's slight improvement marks the 5th straight day that mortgage rates have fallen--something they haven't done since early December. Interest rates tend to benefit from what most would consider to be "bad stuff"--Weak economic data, financial contagion, and geopolitical instability are just a few of their favorite things."
Blue Loan Services explains that the continued downward trend is being pushed almost entirely by the geopolitical event that is unfolding right now. The bond markets which determine mortgage interest rate movement usually take their cues from economic data, but at this time data is taking a back seat to the headlines about Ukraine, Russia and the Crimean referendum. The volatility that is being caused by this situation has been pushing investors away from risky stocks and towards the "safe haven" investments of U.S. Treasuries and, luckily for mortgage borrowers, mortgage-backed-securities (MBS). When MBS does well, mortgage rates go down, and this is what is being seen currently.
The question is, however, how much lower will interest rates go? The mortgage company explains that this all depends on how things play out in Ukraine. If it seems like there will be further flares in tension, rates are likely to continue heading down. However, if a solution looks like it may be on the horizon, rates could shoot up very quickly. Because of this, Blue Loan Services advises mortgage borrowers to very carefully assess the risk if they plan to float and see if rates get any lower. The risk may outweigh the potential gain in this strategy, so the company still advises borrowers that locking the current rates and taking the gains of this week is still the safest option.
Blue Loan Services can help those who wish to lock in today's low mortgage rates to find the best possible loans for their situation and work quickly to get approved so that they can avoid higher rates down the line. Their fast online loan application and documentation portal makes it simple for clients to submit their application and keep track of their loan's progress. With a reputation for fast, reliable and courteous service, the company's team of experienced loan officers can be especially useful during this time of uncertainty in mortgage rates.
For more information on how Blue Loan Services can help California home loan borrowers get approved for their home purchase loan or refinance quickly, please visit BlueLoanServices.com or call 1-888-929-BLUE (2583) to speak with an experienced mortgage professional.
CA Dept of Real Estate -- Licensed Broker #01094374 NMLS #938365