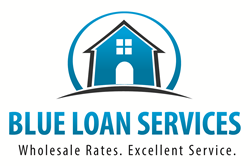 San Diego, CA (PRWEB) April 09, 2014
Mortgage rates started higher this morning, but fell back after the release of the FOMC minutes, bringing mortgage rates back to yesterday's levels. This is good news for California mortgage seekers looking for the best rates, but the question is still "How much further will rates drop?" Blue Loan Services, a full service California mortgage company that has been providing the lowest rates and best loan products for many years, comments on this current situation and gives some advice for those who are not sure how to best proceed with their home loan plans.
An April 9th report from Mortgage News Daily says, "Mortgage rates began the day higher, but many lenders are set to end in line with yesterday's rates after this afternoon's FOMC Minutes. These are the meeting minutes from the Fed's 2-day policy discussion that results in their official policy announcement. Rates had risen after that March 19th announcement and today's Minutes release provided an opportunity for the Fed to further explain some of the factors that may have concerned markets back in March. Of particular note, the Fed expressed its own concern that markets had misconstrued a shift in Fed forecasts for the first rate hike as a movement in a less accommodative direction. In general, "Fed accommodation" has been beneficial for interest rates. While most lenders began the day with weaker rate sheets, many of those have been recalled and new, lower rates have been issued (aka "positive mid-day reprices"). For some lenders, this merely gets them back to yesterday's latest levels. Others are slightly worse still, while a few are better. On average, rates remain just slightly higher than yesterday, but very close to unchanged."
Blue Loan Services explains that the repricing after the Minutes means the winning streak for mortgage rates remains unbroken – good news for those who were not able to lock in yet. However, the mortgage company also warns that rates are probably starting to approach the low side of the range, meaning they could start to head back up soon. There still might be room for improvement over the next few days, but home loan borrowers should be prepared to lock in if there is any sign of rates moving back up again. The California mortgage company explains that one of the safest strategies for those who are just starting their loan process is to work with a lender that allows for renegotiation and lock in the current rate gains. This will safeguard them from potentially higher rates while also giving them the opportunity to renegotiate if rates do drop lower.
Blue Loan Services can help borrowers within California who wish to lock in today's lowest mortgage rates to find the best possible lenders and loans for their situation and work quickly to get approved so that they can avoid higher rates down the line. Their fast online loan application and documentation portal makes it easy for clients to submit their application and keep track of their loan's progress. With a reputation for fast, reliable and courteous service, the company's team of experienced loan officers can be especially useful during this time.
For more information on how Blue Loan Services can help California home loan borrowers get approved for their home purchase loan or refinance quickly, please visit BlueLoanServices.com or call 1-888-929-BLUE (2583) to speak with an experienced mortgage professional.
CA Dept of Real Estate -- Licensed Broker #01094374 NMLS #938365