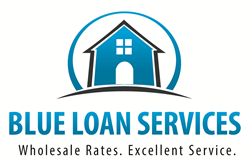 San Diego, CA (PRWEB) March 22, 2014
Although mortgage rates sharply increased after the Fed meeting this week, it appears that bond markets, especially mortgage-backed securities (MBS) which have a direct impact on mortgage rates, have been more or less unaffected. Blue Loan Services, a full service California mortgage company that has been providing the lowest rates and best loan products for many years, comments on this current situation and gives some advice for those who are not sure how to best proceed with their home loan plans.
A March 21st report from Mortgage News Daily says, "Don't look now, but against a slightly longer-term backdrop, bond markets merely continued in the same old ranges this week, despite being pushed nearer the weak end of that range by the FOMC Forecasts. To be clear, that's FORECASTS, not Yellen. I know we've been over that quite a bit since Wednesday, but it bears repeating. While Yellen's definition of 'considerable' added a bit to the volatility and certainly had an effect on stock markets, bonds had already experienced as much selling as they would ultimately see that day. Let me repeat that: despite all the talk about Yellen's 'gaffe,' 10yr yields ended the day at pre-gaffe levels! No effect on bonds! But that was Wednesday and this is today, and it marks the second day in a row that bond and stock markets have essentially "moved on," with both ending the day somewhere in the middle of Wednesday's range."
Blue Loan Services explains that it seems that mortgage interest rate predictions will now most likely rely on economic data over the next week rather than the headlines from Ukraine or announcements from the Fed. This is usually the approach used when trying to determine which way rates will head, barring some other influence such as the Fed Forecast and the Ukrainian situation which have dominated mortgage rate movement over the past few weeks. The mortgage company explains that this is actually good news for mortgage seekers since it is easier to devise a lock/float game plan around scheduled economic reports.
For the meantime, it seems that rates have recovered some of the losses felt after the Fed Forecast announcement, and there may even be further improvements in the coming week. However, those who want to float their loan to see if rates will improve will need to carefully asses how big of a risk they are willing to take and keep a watchful eye on any incoming economic data which could cause rates to go up again. Locking in the current low rates is always the safest course of action, and today's rates are still within a reasonable range for many home loan borrowers.
Blue Loan Services can help those who wish to lock in today's low mortgage rates to find the best possible loans for their situation and work quickly to get approved so that they can avoid higher rates down the line. Their fast online loan application and documentation portal makes it simple for clients to submit their application and keep track of their loan's progress. With a reputation for fast, reliable and courteous service, the company's team of experienced loan officers can be especially useful during this time of uncertainty in mortgage rates.
For more information on how Blue Loan Services can help California home loan borrowers get approved for their home purchase loan or refinance quickly, please visit BlueLoanServices.com or call 1-888-929-BLUE (2583) to speak with an experienced mortgage professional.
CA Dept of Real Estate -- Licensed Broker #01094374 NMLS #938365