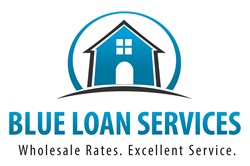 San Diego, CA (PRWEB) January 04, 2014
Blue Loan Services is a full service mortgage company that has been helping California home loan borrowers to find the best loan products and benefit from the lowest mortgage rates and fees for many years. The Blue Loan Services team of mortgage professionals, headed by the father/son team Robert and Brandon Blue, is dedicated to serving its customers with honesty, integrity and competence. The company also strives to keep borrowers up to date on any changes in the mortgage or finance worlds which could affect their ability to secure affordable home financing, such as changes in rates or home loan policies. Now, with all the changes in the mortgage world scheduled in 2014, Blue Loan Services explains why getting mortgage pre approval is more important than ever.
Mortgage expert, John Wheaton, explained some of the changes mortgage borrowers should look out for in 2014 in a January 2nd interview. He says, "First, new rules under the Dodd-Frank Wall Street Reform and Consumer Protection Act will require stricter lending standards for home loans. Starting in January, borrowers will need to provide more documentation when seeking a loan and the debt-to-income limit of the borrower will be set to 43 percent. As a result, some homebuyers will not qualify for a loan."
He also explains that the FHA will be reducing loan limits in many counties and the government will also be increasing fees for loans backed by the GFEs, Freddie Mac and Fannie Mae. Blue Loan Services explains that all these different factors are combining to make qualifying for a loan more difficult than it currently is. This is not wholly a bad thing, as the stricter guidelines are supposed to be in place to prevent borrowers from accepting loans that they can not afford.
However, this also means that sellers will be more wary about what bids they accept on their homes. They will not want to risk the chance that the borrower will get rejected by their lender because they can not meet up to the new high standards. Because of this, Blue Loan Services explains that getting pre approved for a mortgage is one of the best ways to gain an advantage over the competition when it comes to buying a home.
Pre approval gives the seller assurance that the sale will push through and that there will not be any delays. Blue Loan Services can help home loan borrowers to obtain this pre approval. Their team of loan officers works closely with clients to collect the necessary documentation and find a loan that is suited to their specific needs and home ownership goals. The company's fast online loan application and documentation portal makes it simple for clients to submit their application for approval and keep track of their loan's progress. With a reputation for fast, reliable and courteous service, the company's team of experienced mortgage professionals can be especially useful during this time of change within the mortgage industry.
For more information on how Blue Loan Services can help California home loan borrowers get approved for their home purchase loan or refinance quickly, please visit BlueLoanServices.com or call 1-888-929-BLUE (2583) to speak with an experienced mortgage professional.
CA Dept of Real Estate -- Licensed Broker #01094374 NMLS #938365