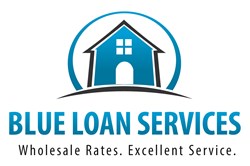 San Diego, CA (PRWEB) September 25, 2013
Blue Loan Services is a full service mortgage company that has been helping residents of California to find the best loan products and home loan rates for many years. The company, headed by the father and son team Robert and Brandon Blue, has been dedicated to serving its customers with honesty, integrity and competence. The Blue Loan Services team of mortgage professionals operates with the goal to provide home loans to its clients while providing them with the lowest interest rates and closing costs possible. The company also offers advice to borrowers on what to make of current mortgage news. Now, with the new mortgage rates decrease in CA resulting in many more people seeking to apply for home loans, Blue Loan Services offers advice on how to find the best possible loan product that will help the borrowers attain the most amount of savings over the course of their loans.
First, it is important to understand why rates have dropped off after so many months of increases. Knowing this will help home loan borrowers to make the best decisions regarding their home purchase or refinance plans. Blue Loan Services explains that the recent drop in home loan rates has primarily been caused by the Federal Reserve's decision to hold off on their plans to taper off their bonds purchases. This has helped restore some of the confidence that was lost in June, when the Federal Reserve's chairman, Ben Bernanke, let out that they had been considering gradually cutting the stimulus program starting this year, since the economy seemed to be recovering to a satisfactory degree. However, this resulted in a wide spread panic that ended with mortgage interest rates taking some of the biggest jumps they had in years.
Over the past few months, rates have continued to edge upward as speculation about whether the Fed would decide to actually cut their spending proliferated. The consensus was that they would most likely go through with their plans, as economic reports did not show sufficient weakness that might merit the decision to continue with the rate of spending the Fed had been maintaining. However, contrary to these fears, the Fed actually decided to forgo tapering of their spending for the time being. This has resulted in the lowest rates home loan borrowers have had available to them in months. As today's report from Mortgage News Daily states:
"Mortgage rates fell to new 3-Month lows today. That makes this the 11th straight day where rates have held steady or moved lower. Conforming, 30yr Fixed rates remained at 4.375% (best-execution) for most lenders with the improvements coming in the form of lower closing costs or higher lender credit. Some lenders are efficiently priced at 4.25% as well. As we noted yesterday, the burden of proof is on the scheduled economic data when it comes to determining whether or not the Fed is likely to move back toward its previous stance on tapering. In simpler terms, if the data says the economy isn't improving enough, the Fed is justified in continuing to hold off. As long as they hold off, interest rates benefit in general."
Clearly this is a great opportunity for those who have put off their plans to get a new home loan to get back in the game and start looking again. Blue Loan Services however offers a few pieces of advice for those who would attempt to get in on these loan rates:

First, it is important to look around for the best loan product for the individual borrower's needs. Low rates may make some less cautious and they may try to grab the first loan that offers lower rates. However, it is important to research each loan option to ensure that the borrower is really getting the best deal.
Secondly, loan borrowers should be wary of getting too confident in the lower rates that are available now. These rates could easily rise again if new economic reports show significant recovery, so while floating is definitely an option, borrowers should do so cautiously.
Lastly, borrowers who are still waiting for rates to dip lower before applying for a loan should not wait too long. While the Fed has delayed their decision to start cutting back their spending, the decision will eventually have to be made. The question is not "if' the Fed will cut its spending but "when".
Blue Loan Services can help those who wish to lock in the current rates to find the best possible loans for their situation and work quickly to get approved so that they can avoid higher rates down the line. Their fast online loan application and documentation portal makes it simple for clients to submit their application and keep track of their loan's progress. With a reputation for fast, reliable and courteous service, the company's team of mortgage professionals can be especially useful during this time of rapidly changing mortgage rates.
For more information on how Blue Loan Services can help California home loan borrowers get approved for their home purchase loan or refinance quickly, please visit BlueLoanServices.com or call 1-888-929-BLUE (2583) to speak with an experienced mortgage professional.
CA Dept of Real Estate -- Licensed Broker #01094374 NMLS #938365