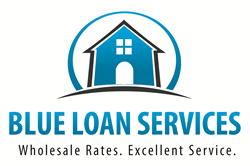 San Diego, CA (PRWEB) March 06, 2014
Recent increases in mortgage rates caused by somewhat cooled tensions in Ukraine have slowed down and mortgage rates are stabilizing after the release of Wednesday's weaker than expected economic reports. The weak data has caused rates to be more or less unchanged instead of continuing upwards, and in some cases rates were even slightly lower. Blue Loan Services, a full service California mortgage company that has been providing the lowest rates and best loan products for many years, comments on this current situation and gives some advice for those who are not sure how to best proceed with their home loan plans.
A March 5th report from Mortgage News Daily states, "Mortgage rates held steady today, on average, though some lenders are still in slightly worse shape. Weakness in the markets that affect mortgage rates carried over from yesterday and was poised to push rates even higher today, but weaker economic data helped balance the outlook, ultimately keeping the average rate sheet right where it was yesterday afternoon. The most prevalently quoted conforming 30yr Fixed rate for the best-qualified borrowers (best-execution) remains at 4.375% depending on the lender and scenario. Some lenders are closer to 4.5% while fewer still may be offering 4.25%. When adjusted for day-to-day changes in closing costs, rates moved higher by an equivalent of 0.00% today, but keep in mind that's an average of multiple lenders. Individual lenders may be just slightly higher or lower."
The same article quoted above explains, "For a second day, Ukraine-related tensions were cooler as far as markets were concerned. The lower the level of geopolitical drama, the worse the implication is for domestic interest rates (because the turmoil fueled some 'safe-haven' demand for US Bond Markets, which spilled over into mortgage-backed-securities, and higher demand = lower rates, all things being equal)."
Blue Loan Services explains that while rising rates being put into neutral is good thing for mortgage borrowers (and a good chance to lock in for those who have not yet done so) it is important to not get too comfortable with the current situation. The NFP report, which is one of the biggest mortgage rate movers around, is due this Friday and if data comes back stronger than expected rates will not hesitate to head higher. Even if the report shows weak data, the unseasonably cold weather in the U.S. could cause this to be discounted and rates could go up regardless.
Because of this, Blue Loan Services advises borrowers to carefully weigh the risks if they are planning to float their loans and hold out for better rates. There is no guarantee rates will go further down, and current circumstances would actually be more favorable for rates going up. Due to this, and the fact that current rates are still at some of their best levels in over a month, Blue Loan Services suggests that it might be a better idea for mortgage seekers to lock in their rate now.
Blue Loan Services can help those who wish to lock in today's low mortgage rates to find the best possible loans for their situation and work quickly to get approved so that they can avoid higher rates down the line. Their fast online loan application and documentation portal makes it simple for clients to submit their application and keep track of their loan's progress. With a reputation for fast, reliable and courteous service, the company's team of experienced loan officers can be especially useful during this time of uncertainty in mortgage rates.
For more information on how Blue Loan Services can help California home loan borrowers get approved for their home purchase loan or refinance quickly, please visit BlueLoanServices.com or call 1-888-929-BLUE (2583) to speak with an experienced mortgage professional.
CA Dept of Real Estate -- Licensed Broker #01094374 NMLS #938365