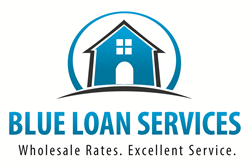 San Diego, CA (PRWEB) April 12, 2014
Mortgage rates improved at their fastest pace yesterday, dropping from an average of about 4.375% and 4.5% to having 4.375% as the higher range with some lenders offering 4.25%. This movement was primarily caused by gains in MBS (mortgage-backed securities) which inform mortgage rates. Today MBS held within a narrow range, in line with yesterday's levels, and as a result mortgage rates dropped 0.01% on average. Blue Loan Services, a full service California mortgage company that has been providing the lowest rates and best loan products for many years, comments on this current situation and gives some advice for those who are not sure how to best proceed with their home loan plans.
An April 11th report from Mortgage News Daily says about the limited movement, "Even after moving across the 3pm close of Treasury Pit trading at the CME, bond markets have continued to hold inside the same narrow, sideways range that has contained all the day's trading. In the case of MBS, prices have been in the same range since 11am yesterday! The best levels of the day were seen right at the start with the most pronounced bit of weakness coinciding with the most pronounced rally in stocks. As soon as stocks turned the corner at 11:20am, it was lights out for bond market drama, and they have been on cruise control ever since. As was the case yesterday, there was essentially no impact from the morning's economic data. Producer Prices were higher than expected and Consumer Sentiment was stronger than expected. Both of those reports would be negative for bond markets, all things being equal, yet here we are in positive territory with few places to look for blame beyond stock market weakness."
The question is, how long will this situation continue? Blue Loan Services explains that if stocks continue to sell off, there could be more improvement in mortgage interest rates or rates could simply remain in this new low range going into next week. But there is also a chance that rates have hit the low point in the roller coaster and are set to start heading back up again. In this situation, the mortgage company stresses the importance of hoping for the best but preparing for the worst. Those who are unwilling to risk losing the gains in home loan rates seen this week should consider locking in their rate as soon as they can, preferably with a lender that allows for renegotiation. This allows the borrower to hold on to today's low mortgage rates while keeping their options open if rates drop further before they close on their home loan.
Blue Loan Services can help borrowers within California who wish to lock in the lowest mortgage rates to find the best possible lenders and loans for their situation and work quickly to get approved so that they can avoid higher rates down the line. Their fast online loan application and documentation portal makes it easy for clients to submit their application and keep track of their loan's progress. With a reputation for fast, reliable and courteous service, the company's team of experienced loan officers can be especially useful during this time.
For more information on how Blue Loan Services can help California home loan borrowers get approved for their home purchase loan or refinance quickly, please visit BlueLoanServices.com or call 1-888-929-BLUE (2583) to speak with an experienced mortgage professional.
CA Dept of Real Estate -- Licensed Broker #01094374 NMLS #938365