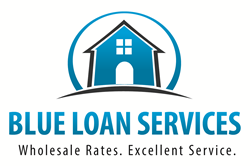 San Diego, CA (PRWEB) March 03, 2014
With the situation in Ukraine growing more intense, investors have been seeking the relative safety of bond markets, especially Mortgage Backed Securities, or MBS, which has resulted in a significant drop in mortgage interest rates. Blue Loan Services, a full service California mortgage company that has been providing the lowest rates and best loan products for many years, comments on this current situation and gives some advice for those who are not sure how to best proceed with their home loan plans.
A March 3rd report from Mortgage News Daily states, "Mortgage rates moved noticeably lower today, as investors sought the relative safety of bond markets in response to geopolitical tensions in Ukraine. The mortgage-backed-securities (MBS) that most directly affect mortgage rates typically benefit when demand is high for safe-haven assets like US Treasuries. Current levels are right in line with those seen on February 5th. The most prevalently quoted conforming 30yr Fixed rate for the best-qualified borrowers (best-execution) is currently in the process of moving from 4.375% to 4.25% with both showing up today depending on the lender and scenario. When adjusted for day-to-day changes in closing costs, rates moved down by an equivalent of 0.05% today."
Blue Loan Services explains that while there was economic data released today that would usually causer rates to rise or fall, the situation in Ukraine took precedence. This may continue to be the case; however, more significant economic data due for release in the second half of this week, especially the Employment Situation report on Friday, could change this. With rates improving like this Blue Loan Services suggests that it could be a good idea for mortgage borrowers to float and hold out to see if mortgage rates go any lower. However, this should be done very carefully, as no one knows when the situation in Ukraine will be resolved, and when this happens pressure will be on rates to go up.
It is important to remember thought that floating can be a very risky game, and borrowers should only do so if they are well aware of the reasons that rates are going down right now, so that they can immediately lock if it appears that things are going the other way. Blue Loan Service explains that the safest bet for a loan borrower is to lock in current rates if they fall within an acceptable range, as borrowers will often have the option to renegotiate their rate if mortgage interest rates fall significantly before closing. Those who do not lock in, however, will not have the opportunity to go back and benefit from previously low rates if mortgage rates climb instead.
Blue Loan Services can help those who wish to lock in today's low mortgage rates to find the best possible loans for their situation and work quickly to get approved so that they can avoid higher rates down the line. Their fast online loan application and documentation portal makes it simple for clients to submit their application and keep track of their loan's progress. With a reputation for fast, reliable and courteous service, the company's team of experienced loan officers can be especially useful during this time of uncertainty.
For more information on how Blue Loan Services can help California home loan borrowers get approved for their home purchase loan or refinance quickly, please visit BlueLoanServices.com or call 1-888-929-BLUE (2583) to speak with an experienced mortgage professional.
CA Dept of Real Estate -- Licensed Broker #01094374 NMLS #938365