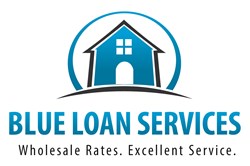 San Diego, CA (PRWEB) August 28, 2013
Blue Loan Services is a full service mortgage company that has been helping residents of California to find the best loan products and home loan rates for many years. The company, headed by the father and son team Robert and Brandon Blue, has been dedicated to serving its customers with honesty, integrity and competence. The Blue Loan Services team of mortgage professionals operates with the goal to provide home loans to its clients while providing them with the lowest interest rates and closing costs possible. Now, with mortgage rates news showing rapid increases over the past few months, many home loan borrowers are wondering how they should proceed with their plans to purchase housing or refinance their current mortgages. Blue Loan Services reviews the recent rate increases and offers advice for those want to get the best rates despite the increases.
First, Blue Loan Services offers some insight into the current mortgage rate situation. Understanding why rates are increasing so rapidly will help home loan borrowers to judge whether rates are likely to continue to rise or if they will level out or even drop in the future. Concerning the increases Blue Loan Services says:
"The drastic mortgage rate increases that are affecting California and the rest of the nation are the result of a comment made last June by Benjamin Bernanke, the chairmen of the Federal Reserve, which implied that if the economy continues to make steady progress the Fed would start to taper off their asset purchases which have been keeping interest rates low to encourage consumer spending. This announcement was followed by one of the fastest increases in mortgage rates in history, made even more upsetting since home loan rates were previously near record lows. The Fed clarified their statement to make it clear that they would only start to drop off their purchases if the economy improved sufficiently."
While the clarification from the Fed had initially caused rates to stabilize, however, recent reports on the economy have caused many to worry that the Federal Reserve will continue with their plans to scale back their program since the data in the reports did not show a significantly weaker economy. Speculation on how the Fed will decide, either for or against drawing a close to the program, has caused rates to increase drastically yet again. A report released on August 19th on Mortgage News Daily says:
"… markets continue to take a defensive stance against the prospect of the Fed reducing the pace of their asset purchases. As investors withdraw from bond markets, the prices of mortgage-backed-securities (MBS) fall, forcing lenders to offer higher rates. The combination of the Fed asset-buying speculation, seasonal absences among market participants, and debate over the next Fed Chair nomination is creating a very uncertain environment where traders are more apt to trade according to momentum."
Because of this continued uncertainty, rates are more than likely to continue rising which means that today's rates, while certainly not as low of the rates before May of this year, are still lower than they will be very soon. Blue Loan Services advice for home loan borrowers at this time would be to lock in their rates as soon as they apply for their loan. Waiting it out until rates drop again is not a plan that will work out well for anyone, so those with plans to purchase or refinance housing should do so as soon as possible.
Blue Loan Services can help California home loan borrowers to find the best possible rates despite the rate increases and can help them to lock in these rates and close their loans as fast as possible. With a reputation for fast, reliable and courteous service, the company's team of mortgage professionals can be especially useful during this time of rapidly changing mortgage rates.
For more information on how Blue Loan Services can help home loan borrowers get approved for their home purchase loan or refinance quickly, please visit BlueLoanServices.com or call 1-888-929-BLUE (2583) to speak with an experienced mortgage professional.
CA Dept of Real Estate -- Licensed Broker #01094374 NMLS #938365