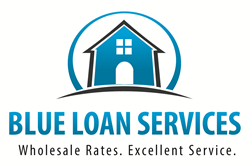 San Diego, CA (PRWEB) March 05, 2014
The improvements seen in mortgage rates over last week were erased yesterday, as headlines showed the situation in Ukraine was possibly past its most precarious moments. The easing of the conflict, which had been putting artificial downward pressure on U.S. mortgage rates, has resulted in a sharp rise that may continue as this week's economic data is released. Blue Loan Services, a full service California mortgage company that has been providing the lowest rates and best loan products for many years, comments on this current situation and gives some advice for those who are not sure how to best proceed with their home loan plans.
A March 4th report from Mortgage News Daily states, "Mortgage rates were sharply higher today, as concern over geopolitical tension in Ukraine turned a corner. After a surprisingly strong end to February and strong start to March, mortgage rates suddenly found themselves moving from the best levels in a month to the worst levels in more than a week. This brings the most prevalently quoted conforming 30yr Fixed rate for the best-qualified borrowers (best-execution) easily back up to 4.375% depending on the lender and scenario. Some lenders may be closer to 4.5% while a precious few may still be offering 4.25%. When adjusted for day-to-day changes in closing costs, rates moved higher by an equivalent of 0.09% today."
Blue Loan Services explains that while the new development is not entirely unexpected, it does come as a letdown for those who have been floating their loans in hopes that rates would dip even further. The possibility of this shift in momentum was discussed in a previous MND report, the writers noting that as soon as the situation in Ukraine eased up there would likely be "compelling upward pressure on rates,". This combined with the upcoming economic reports will probably make for rising rates for the rest of the week.
Because of this, the California mortgage company suggests that those who did not lock in their rates over the last few days seriously consider locking their loan rate now to avoid further losses. There is a possibility that an upcoming report could be weaker than expected, causing a new rates rally, however at this point borrowers have more to risk than to gain when floating.
Blue Loan Services can help those who wish to lock in today's low mortgage rates to find the best possible loans for their situation and work quickly to get approved so that they can avoid higher rates down the line. Their fast online loan application and documentation portal makes it simple for clients to submit their application and keep track of their loan's progress. With a reputation for fast, reliable and courteous service, the company's team of experienced loan officers can be especially useful during this time of rapidly changing mortgage rates.
For more information on how Blue Loan Services can help California home loan borrowers get approved for their home purchase loan or refinance quickly, please visit BlueLoanServices.com or call 1-888-929-BLUE (2583) to speak with an experienced mortgage professional.
CA Dept of Real Estate -- Licensed Broker #01094374 NMLS #938365