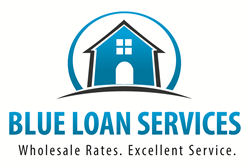 San Diego, CA (PRWEB) April 05, 2014
Mortgage rates rallied after yesterday's NFP report and the rally continued stronger when news of a European QE program was released. The question that California borrowers are probably asking is – will the mortgage rates rally continue into next week? Blue Loan Services, a full service California mortgage company that has been providing the lowest rates and best loan products for many years, comments on this current situation and gives some advice for those who are not sure how to best proceed with their home loan plans.
An April 4th report from Mortgage News Daily says, "If you missed it for some reason--and that's entirely possible on an NFP day--there was an important dark horse market mover today, just a short while after this morning's NFP release. When wires hit regarding the ECB modeling a €1 trillion QE program, a rally that had mostly run its course in bond markets, suddenly became reinvigorated. This might sound like a big leap of faith to take on NFP day, but the fact that German Bunds (one of the main ostensible beneficiaries of Eurozone QE) completely took over the role of pacesetter from Treasuries speaks for itself. Bunds don't just serendipitously overtake Treasuries in terms of volume and volatility on NFP days unless something other than NFP is to blame. As such, we can really have no idea where bond markets would have ended up today without the QE news. Even if we take the stance that it was only a minor, temporary boost, it still started snowballs rolling that forced market participants to close out short positions (essentially "buying bonds" to prevent further losses, which in turn creates more losses for anyone left holding out, thus motivating them to buy as well)."
Blue Loan Services explains that all these factors have caused rates to improve – at least in the short term. However, there is no way to determine how all these situations will play out next week. This leaves rate predictions much in the same state as they have been – uncertain. Because of this uncertainty in home loan rates the mortgage company's advice for California mortgage seekers is that there is not much they can do but wait and see. Of course, the safest plan is to lock in the current mortgage rate gains with a lender that allows for renegotiation, and then if rates do continue to improve and a better rate becomes available the borrower will be free to grab it.
Blue Loan Services can help borrowers within California who wish to lock in today's lowest mortgage rates to find the best possible lenders and loans for their situation and work quickly to get approved so that they can avoid higher rates down the line. Their fast online loan application and documentation portal makes it simple for clients to submit their application and keep track of their loan's progress. With a reputation for fast, reliable and courteous service, the company's team of experienced loan officers can be especially useful during this time.
For more information on how Blue Loan Services can help California home loan borrowers get approved for their home purchase loan or refinance quickly, please visit BlueLoanServices.com or call 1-888-929-BLUE (2583) to speak with an experienced mortgage professional.
CA Dept of Real Estate -- Licensed Broker #01094374 NMLS #938365