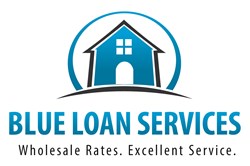 San Diego, CA (PRWEB) August 01, 2013
Blue Loan Services is a leading full service mortgage company based in the area of California. With its dedication to helping homeowners and buyers alike find their desired mortgage rates and loan products, Blue Loan Services have been providing the residents of California with a continued level of satisfaction for many years. In an effort to better provide for their clients, Brandon Blue, senior loan officer of Blue Loan Services, along with his co-owner and father Robert Blue, both joined the National Association of Realtors as well as the California Association of Realtors.
The National Association of Realtors (NAR) is America's largest trade association and provides their membership with information and tools for professional development in order to further their expertise in their real estate field so that they may better serve their clients and preserve the free enterprise system and the right to own real property. The recent inclusion of Brandon and Robert Blue as members of the NAR, as well as their local branches of the association, will enable the Blue Loan Services Company to access even more resources that can help their clients get the best financing and refinancing for their housing needs.
The company's website promises: "We will beat virtually any mortgage rate quote and our wide selection of loan products are sure to provide the perfect mortgage solution for all of your Real Estate Finance needs. We specialize in home purchase, home refinance, second mortgage, and home equity loans. Our mission is to serve our customers with honesty, integrity and competence. Our goal is to provide home loans to our clients while providing them with the lowest interest rates and closing costs possible."
The new innovations adopted upon joining the associations, along with the other newer features of the company, serve to enhance Blue Loan Services' clients' experience as they are searching for the correct loan and through the entire loan application and approval process. With loan advisors available on call, homeowners and buyers can now find the recommended option for buying loan products and refinancing, and with the company's mortgage calculators borrowers can figure out the best financial scenario to benefit them. Among the many features clients can use, the one the many find invaluable is the online application and documentation system. Alongside the free fast rate quote tool, clients have found an easier way to apply for the best loan options at hand through this feature.
Of the many customers who have worked with Brandon Blue for the company's mortgage services, many positive statements have been made to compliment the company's new innovative features. A recent review from a client residing in Corona, CA and his experience with Brandon reads:
"Brandon always kept me informed regarding the status the loan process. Brandon covered various situations and provided definitions for unfamiliar terms with concise, easy to understand explanations. Brandon was not only informative, he was also very friendly and courteous. Brandon and Kari expedited requests and documents efficiently. This was the best loan experience I have ever had (and I have been through many loan processes). Great work Brandon and Kari!"
These new innovative features and online tools combined with an attention to detail for each client have given Blue Loan Services the opportunity to provide for the residents of California as one of the top rated mortgage companies in the state. Those who are interested in availing of these services may visit the company's website by clicking here or call 1-888-929-BLUE (2583) to discuss their loan options with an experienced mortgage professional.
CA Dept of Real Estate -- Licensed Broker #01094374 NMLS #938365