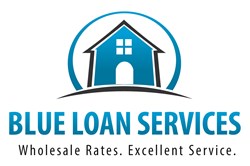 San Diego, CA (PRWEB) December 28, 2013
Blue Loan Services is a full service mortgage company that has been helping residents of California to find the best loan products and home loan rates for many years. The company, headed by the father and son team Robert and Brandon Blue, has been dedicated to serving its customers with honesty, integrity and competence. The Blue Loan Services team of mortgage professionals operates with the goal to provide home loans to its clients while providing them with the lowest interest rates and closing costs possible. The company also does its best to inform borrowers of any new developments which could affect their loan options or mortgage rate. Now, with mortgage rates slightly lower to end the Christmas-shortened week, Blue Loan Services takes a look at how rates are predicted to move in the new year and gives some advice for those who are on the lookout for the best rates for their home loans.
As a December 27th report from Mortgage News Daily explains, "Mortgage rates recovered modestly in most cases, falling just below the highest levels in more than 3 months. As has been the case for the entire week, the bond markets that underlie mortgage rate movement were exceptionally quiet. There haven't been any significant developments for them to react to, and market participation is too low to muster much of a reaction anyway. As such, we've simply been drifting in the direction of the last hard push back in early November. Unfortunately that "push" was in a moderately higher direction. The pace has been fairly gentle compared to what we endured this summer, but even though the interest rates being quoted aren't rising as quickly, the closing costs associated with those rates have been drifting higher and higher."
As the above article mentions, rates are not much higher or lower, but the fees of closing on a loan are growing. Blue Loan Services explains that the slight dip is good news for those who are searching for good rates, as even a small change in the rate can mean the difference between saving or spending hundreds or even thousands of dollars on a loan. However, mortgage seekers should not wait too long if they are looking to lock in a low mortgage rate. There are many factors on the horizon which will continue to make getting a home loan more and more costly. The tapering of the Fed's bonds by program and the announcement of increased Guarantee Fees are among these factors.
Because of this, Blue Loan Services advises borrowers to act quickly if they are ready to purchase a house or refinance their current loan. Blue Loan Services can help those who wish to lock in today's low mortgage rates to find the best possible loans for their situation and work quickly to get approved so that they can avoid higher rates down the line. Their fast online loan application and documentation portal makes it simple for clients to submit their application and keep track of their loan's progress. With a reputation for fast, reliable and courteous service, the company's team of experienced loan officers can be especially useful during this time of rapidly changing mortgage rates.
For more information on how Blue Loan Services can help California home loan borrowers get approved for their home purchase loan or refinance quickly, please visit BlueLoanServices.com or call 1-888-929-BLUE (2583) to speak with an experienced mortgage professional.
CA Dept of Real Estate -- Licensed Broker #01094374 NMLS #938365