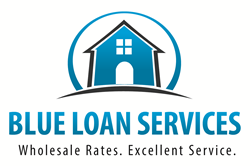 San Diego, CA (PRWEB) February 25, 2014
Mortgage rates started the week pretty much unchanged from last Friday's levels, as the indecision in markets fueled by the debate over whether the harsh weather is to blame for the weak economic data of the past few weeks continues. Blue Loan Services, a full service California mortgage company that has been providing the lowest rates and best loan products for many years, comments on this current situation and gives some advice for those who are looking for the best rates for their home purchase or refinance.
As a February 24th report from mortgage news daily explains, "Mortgage rates moved sideways today, reflecting the ongoing indecision in the bond markets that underlie day-to-day rate movements. The mortgage-backed-securities (MBS) that most directly affect mortgage rate movement spent some time in both positive and negative territory. Rate sheets themselves were slightly stronger and weaker as well, depending on the lender. On average, however, rates were unchanged from Friday's latest levels. As such, 4.5% remains the most prevalently quoted 30yr fixed rate for the very best borrower scenarios (best-execution). Some lenders may be able to offer 4.375%, but closing costs would be higher in most cases."
Blue Loan Services explains that over the past few weeks both losses and gains in mortgage rates have been muted by uncertainty. Since there is uncertainty about how much the weather has impacted economic reports, trading levels in bond markets have been relatively tight. Mortgage interest rates mirror these trading levels, and thus rates have also maintained a narrow range, even when weak economic reports would usually have caused rates to fall.
Because of this there has not been any clear signal for mortgage borrowers as to whether they should lock in their loan rate now or float their rate in hopes of improvements down the road. The fact is that there is minimal risk and reward when it comes to floating in the current situation. Because of this, and the fact that locking in is always the safer option, Blue Loan Services suggests that borrowers consider locking in their rate now, as this will secure the relatively low rates of today while usually still leaving the option open to renegotiate if rates drop considerably before the loan closes.
Blue Loan Services can help those who wish to lock in today's low mortgage rates to find the best possible loans for their situation and work quickly to get approved so that they can avoid higher rates down the line. Their fast online loan application and documentation portal makes it simple for clients to submit their application and keep track of their loan's progress. With a reputation for fast, reliable and courteous service, the company's team of experienced loan officers can be especially useful during this time of uncertainty.
For more information on how Blue Loan Services can help California home loan borrowers get approved for their home purchase loan or refinance quickly, please visit BlueLoanServices.com or call 1-888-929-BLUE (2583) to speak with an experienced mortgage professional.
CA Dept of Real Estate -- Licensed Broker #01094374 NMLS #938365