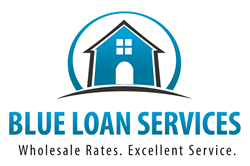 San Diego, CA (PRWEB) March 01, 2014
The 3 days of improvement seen in mortgage rates last week came to an end on Friday, with rates finally turning around and getting slightly higher after the release of a number of economic reports. While bad weather was blamed for any weak data that would have caused rates to continue at their low levels or even go lower, the stronger data that was released was taken at face value and damaged some of the gains seen in February's last mortgage rate rally. Blue Loan Services, a full service California mortgage company that has been providing the lowest rates and best loan products for many years, comments on this current situation and gives some advice for those who are not sure how to best proceed with their home loan plans.
A February 28th report from Mortgage News Daily explains, "Mortgage rates rose slightly today ending a strong 3-day move lower. The weakness followed this morning's economic data, but the bond markets that indirectly influence rates were already losing ground during overnight trading. The implication is that the additional weakness brought about by the economic data was marginal, and the overall increase in rates has been livable. In most cases, the only effects will be on the closing costs for the same rates quoted yesterday. For the best-qualified borrowers seeking a conforming 30yr fixed, 4.375% remains today's most-prevalently quoted rate (best-execution)."
Blue Loan Services explains that while an increase in rates is never a good thing for mortgage borrowers, this increase is relatively small. The uncertainty in the markets brought on by factors such as unusually bad weather has caused rates to stay in a very narrow range throughout the beginning of this year. This has caused both increases and decreases in mortgage rates to be rather muted; for mortgage borrowers, this means that both the risk and reward of floating and holding out for a better rate has been minimized.
This could change next week, as more important economic data is released which will not have the weather as a factor. Next week's developments should clear up the uncertainty and set the tone for mortgage rates for the rest of the year. Because rates are predicted to go up in 2014, and next week could be the definitive signal for this steady increase to take full swing, Blue Loan Services advises those who are in the market to buy a home or refinance their mortgage to lock in their mortgage rates now.
Blue Loan Services can help those who wish to lock in today's low mortgage rates to find the best possible loans for their situation and work quickly to get approved so that they can avoid higher rates down the line. Their fast online loan application and documentation portal makes it simple for clients to submit their application and keep track of their loan's progress. With a reputation for fast, reliable and courteous service, the company's team of experienced loan officers can be especially useful during this time of uncertainty.
For more information on how Blue Loan Services can help California home loan borrowers get approved for their home purchase loan or refinance quickly, please visit BlueLoanServices.com or call 1-888-929-BLUE (2583) to speak with an experienced mortgage professional.
CA Dept of Real Estate -- Licensed Broker #01094374 NMLS #938365