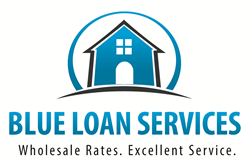 San Diego, CA (PRWEB) March 02, 2014
Mortgage rates ended February on a slightly lower level than what had been seen the week leading up to the 28th, but were still relatively unchanged due possibly to the end of month trading that often gives mortgage rates a boost. Blue Loan Services, a full service California mortgage company that has been providing the lowest rates and best loan products for many years, comments on this current situation and gives some advice for those who are not sure how to best proceed with their home loan plans.
A February 28th report from Mortgage News Daily states, "Bond markets went into the locker room after this morning's econ data fairly discouraged, but not enough to give up. That was less obviously the case between 10 and 11am when MBS were over a quarter of a point weaker on the day and 10yr yields were up nearly 6bps. Both bounced modestly in the other direction after that. The bounce is probably attributable to the droning support from month-end tradeflows seen so far this week. That would go a long way toward explaining bond markets' ability to stem losses even as stocks continue to new highs. It also raises some concern as to the implication for Monday, though the ISM Manufacturing data is more likely to set the tone."
Blue Loan Services explains that bond markets and mortgage rates are inversely related; meaning that when bonds are strong, rates go down and vice versa. Rates are most affected by Mortgage Backed Securities, or MBS, which as the quote above shows were weaker Friday morning, but got a modest bounce back upwards towards the afternoon. This small bounce might be enough to see a bit of improvement in mortgage rates, but what would most likely be the deciding factor in which way rates move this week is the ISM Manufacturing data which is set to be released this Monday.
Because there is still so much uncertainty about where rates are headed, and the fact that small factors can make for quickly rising rates while much of the data that would usually cause rates to fall is now being discounted due to bad weather, Blue Loan Services has been advising mortgage borrowers to lock in any gains in mortgage rates, or to carefully float with an eye on locking as soon as rates fall into an acceptable range for them. This is because those who lock in their rates will often have the option to renegotiate with their lender if mortgage rates fall significantly before closing, while those who do not lock in will not have the option to go back to previously lower rates if there are increases.
Blue Loan Services can help those who wish to lock in today's low mortgage rates to find the best possible loans for their situation and work quickly to get approved so that they can avoid higher rates down the line. Their fast online loan application and documentation portal makes it simple for clients to submit their application and keep track of their loan's progress. With a reputation for fast, reliable and courteous service, the company's team of experienced loan officers can be especially useful during this time of uncertainty.
For more information on how Blue Loan Services can help California home loan borrowers get approved for their home purchase loan or refinance quickly, please visit BlueLoanServices.com or call 1-888-929-BLUE (2583) to speak with an experienced mortgage professional.
CA Dept of Real Estate -- Licensed Broker #01094374 NMLS #938365