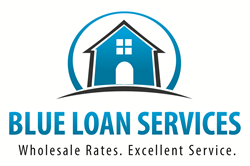 San Diego, CA (PRWEB) March 08, 2014
Mortgage rates got worse for the third time in a week, making the first week of March the worst week for mortgage rates since August of last year. These new increases are even more painful, as it seemed that rates had been improving ever so slightly for a few days early in the week. Blue Loan Services, a full service California mortgage company that has been providing the lowest rates and best loan products for many years, comments on this current situation and gives some advice for those who are not sure how to best proceed with their home loan plans.
A March 7th report from Mortgage News Daily states, "Mortgage rates rose sharply for the third time this week, bringing them to levels not seen since January 15th. Today's move followed a stronger-than-expected Employment Situation report. This is the most significant economic report each month and when it's strong, rates tend to suffer. Today was no exception as job creation moved back in line with recent averages, defying the expectation that the historically harsh winter weather would make for downbeat data."
The same article says, "Moreover, the report still managed to offer a fairly profound commentary on the effects of winter weather as more than 6 million workers reported missing work last month due to weather. Compared to an average of 70k workers each February who miss a complete week of work due to the weather, today's data showed far more of an effect with 120k workers missing a full week. Had the numbers been more in line with the 70k average, it would have made for an even stronger read on job creation."
Blue Loan Services explains that while rates rose after the release of Friday's data, bond markets (which are inversely related to mortgage rates) recovered some ground towards the end of the day. This means that there is a possibility that there will be a slight temporary improvement in mortgage rates come this Monday. This is good news for borrowers, but again, this is just a possibility. The only way that rates will improve significantly is if there is a slew of dismal economic data or escalating tensions on the geo-political front.
Because of the fact that mortgage rates are predicted to be going up this year, and improvements in rates have been very short-lived so far, Blue Loan Services advises borrowers who are ready to apply for a loan to keep their trigger finger on the "lock button" so that any slight improvements in rates can be locked in place.
Blue Loan Services can help those who wish to lock in today's low mortgage rates to find the best possible loans for their situation and work quickly to get approved so that they can avoid higher rates down the line. Their fast online loan application and documentation portal makes it simple for clients to submit their application and keep track of their loan's progress. With a reputation for fast, reliable and courteous service, the company's team of experienced loan officers can be especially useful during this time of uncertainty in mortgage rates.
For more information on how Blue Loan Services can help California home loan borrowers get approved for their home purchase loan or refinance quickly, please visit BlueLoanServices.com or call 1-888-929-BLUE (2583) to speak with an experienced mortgage professional.
CA Dept of Real Estate -- Licensed Broker #01094374 NMLS #938365