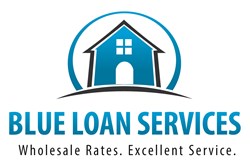 San Diego, CA (PRWEB) October 10, 2013
Blue Loan Services is a California mortgage company that has provided wholesale rates for home purchase and refinance loans, as well as access to the most trusted California mortgage lenders and specialized loan products for many years. The company's website offers a number of tools that homeowners and home buyers can use to find the best mortgage scenarios for their unique financial situations and lifestyles, as well as news on the latest mortgage trends and other stories that affect mortgage rates and home prices. The company, headed by senior loan officer, Brandon Blue, and his father, Robert Blue, is dedicated to serve its customers with honesty, integrity and competence. The company also strives to keep their clients updated on the newest loan options and changes to loan products that are currently available. Now, with the new FHA restrictions affecting CA mortgage product availability, Blue Loan Services looks at the changes to the HECM program and gives some tips for those who have been contemplating taking out HECM loans.
The HECM (Home Equity Conversion Mortgage), commonly referred to as a "reverse mortgage", is a type of home equity loan that has helped homeowners over the age of 62 to withdraw from the equity they have built in their homes in order to cover living expenses or simply have extra money on hand. Though there has been a lot of controversy over these types of mortgages, they have helped many senior homeowners to make ends meet and even enjoy their retirement years without as much financial pressure as they would otherwise have been burdened with. However, with the recent changes within the FHA, it is not certain how much longer new HECM applicants will be able to avail of the all of the current "pros" of reverse mortgages.
An article posted on September 6th, on National Mortgage Professional, explains: "The Federal Housing Administration (FHA) recently announced new Home Equity Conversion Mortgage (HECM) program requirements with the release of Mortgagee Letters 13-27 and 13-28. The revisions in Mortgagee Letter 13-27 include the following:

Restrictions on the amount of HECM funds that can be disbursed at closing and over the first 12 months following loan closing;
Revised mortgage insurance premiums (MIPs) and principal limit factors;
Introduction of the new single distribution lump sum payment option;
A required Financial Assessment for all HECM mortgagors focused on evaluating willingness and capacity to meet their financial obligations and the terms of the HECM; and
Required set aside of a portion of the loan proceeds or withhold of a portion of the Line of Credit or Term/Tenure payments for the payment of property taxes and insurance."
These new restrictions are meant to protect the HECM fund, enabling it to continue providing reverse mortgages to those who qualify for them. The new rules do, however, make an already complex loan option even more confusing (which is one of the major points against such mortgages, as many feel that some seniors who take them out may not fully understand the full repercussions of doing so) and limit the amount that borrowers can withdraw. Blue Loan Services seeks to help California homeowners who have been considering taking on a reverse mortgage, by providing access to some of the best and most trusted lenders in the area, and helping the borrower to get approved for the loan as fast as possible, which may help to avoid any further limitations that may be imposed on reverse mortgages. The mortgage experts at Blue Loan Services are always on hand to offer advice and patiently explain all the details to borrowers so that they will fully understand what the best option is when it comes to taking out a mortgage loan.
Those who would like to know more about taking out a reverse mortgage can visit BlueLoanServices.com to get access to numerous helpful resources, such as calculators and the live rate quote generator, or call 1-888-929-BLUE (2583) to speak with an experienced mortgage professional.
CA Dept of Real Estate -- Licensed Broker #01094374 NMLS #938365