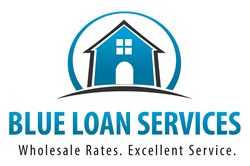 San Diego, CA (PRWEB) January 12, 2014
Blue Loan Services is a full service mortgage company that has been helping residents of California find the best loan products and home loan rates for many years. The company, headed by the father and son team Robert and Brandon Blue, has been dedicated to serving its customers with honesty, integrity and competence. The Blue Loan Services team of mortgage professionals operates with the goal to provide home loans to its clients while providing them with the lowest wholesale interest rates and closing costs possible. The company also comments on current mortgage news to help keep their clients up to date on any major changes in the real estate industry. Now the company comments on the new mortgage rules and explains how borrowers will be affected.
According to the Consumer Financial Protection Bureau (CFPB): "On January 10, 2014, the Consumer Financial Protection Bureau's Ability-to-Repay Rule will go into effect. This rule protects consumers from debt traps by requiring mortgage lenders to evaluate whether borrowers can afford to pay back the mortgage before signing them up. The rule was required by Congress, as a response to the financial crisis and nationwide foreclosure epidemic. Under the new Ability-to-Repay Rule, mortgage lenders must look at customers' income, assets, savings, and debt, and weigh those against the monthly payments over the long term – not just a teaser or introductory rate period. As long as they check the numbers and the numbers check out, lenders can offer any mortgage they reasonably believe a consumer can afford. These are common-sense practices that most lenders already follow."
Loans that follow the basic guidelines of the above mentioned rules are called "Qualified Mortgages". The CFPB document states:
"To be a Qualified Mortgage, the loan:

Cannot have excessive upfront points and fees;
Cannot be longer than 30 years;
Cannot have certain risky features, such as paying only interest and not principal, or paying less than the full amount of interest so that the total debt grows each month; and
Must be in one of three categories:
1. The monthly loan payment, plus the borrower's other debt payments, does not exceed 43 percent of the borrower's monthly income; or
2. The loan qualifies for purchase or guarantee by a government sponsored enterprise (Fannie Mae or Freddie Mac), or is insured or guaranteed by a federal housing agency; or
3. The loan is made by a small lender that keeps the loan in portfolio.
Bottom line: The Ability-to-Repay rule is intended to prevent consumers from getting trapped in mortgages that they cannot afford, and to prevent lenders from making loans that consumers do not have the ability to repay."
Blue Loan Services explains that these changes, which went into effect just a few days ago, should not affect most California mortgage borrowers too adversely. However, there are definitely going to be a few more hurdles to face when applying for a loan. Lenders are going to look at everything in order to assess whether or not a borrower will be able to afford their mortgage payments, and for some people proving their financial viability could be complicated. Those with seasonable income or those who are self employed will need to ensure that the lender they work with is well acquainted with the documentation that will be required in order to process the loan quickly and efficiently.
As a top California mortgage company, Blue Loan Services is able to find the best lenders and loans for each of their clients' needs. The company's fast online loan application and documentation portal also makes for a more hassle free loan experience, as clear communication is maintained and most documents can easily be submitted online without the need for a physical visit. This, along with the company's reputation for finding the lowest mortgage rates and fees for their clients, makes choosing the mortgage company a good choice for many California borrowers.
For more information on how Blue Loan Services can help California home loan borrowers get approved for their home purchase loan or refinance quickly, please visit BlueLoanServices.com or call 1-888-929-BLUE (2583) to speak with an experienced mortgage professional.
CA Dept of Real Estate -- Licensed Broker #01094374 NMLS #938365