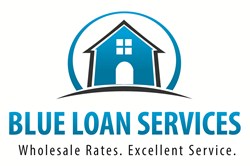 San Diego, CA (PRWEB) August 14, 2013
Blue Loan Services is a California based full service mortgage company headed by father and son team Robert and Brandon Blue. The two Blues and their team of mortgage professionals have been providing clients with the lowest wholesale home purchase and refinance rates and offer an array of different loan products that can help borrowers to benefit from affordable home financing. The company also keeps up to date with changes in the real estate and financial world so that they can best serve their clients in the ever changing economic environment and as President Obama talks mortgage reform, the company is readying itself to adapt to any changes that may come to the real estate industry in the near future.
An article published by Mortgage News Daily on August 7th, says: "President Barack Obama, speaking to an audience in Phoenix yesterday, tied his proposal reforming the U.S. housing system to both his on-going theme of shoring up the middle class and to immigration reform. Among his specific proposals were the gradual elimination of Fannie Mae and Freddie Mac and the need to insure the availability of decent and affordable rental housing."
If these mortgage reforms push through, the real estate industry could look very different in just a few short years. Just the gradual elimination of Fannie and Freddie would mean big changes for those in the mortgage business. However the President said, "we must wind down Fannie Mae and Freddie Mac, the two companies that are not really government but not really private sector. For too long, these companies were allowed to make huge profits buying mortgages, knowing that if their bets went bad, taxpayers would be left holding the bag. It was "heads we win, tails you lose." "It helped to inflate this bubble in a way that ultimately killed Main Street."
In this talk, President Obama also said that there are five immediate steps that need to be taken:

Congress should pass a bill giving every homeowner the chance to save thousands of dollars a year by refinancing their mortgage at today's rates.
We've made it harder for reckless buyers to buy homes that they can't afford now we must make it easier for qualified buyers to buy ones they can afford by simplifying overlapping regulations, cutting red tape, and giving persons who have worked hard to repair their credit a second chance.
We must fix our broken immigration system because when more people can buy homes and play by the rules, home values go up for everybody. One recent study showed the average homeowner has already seen the value of their home boosted by thousands of dollars because of immigration.
Rebuild the communities hardest hit by the housing crash; putting construction workers back to work repairing rundown homes, tearing down vacant properties so that the value of homes in those surrounding areas start picking up.
Make sure families that can't or don't want to buy a home still have a decent place to rent. Instead of making everyone feel like they must own a home, even if they weren't ready let's invest in affordable rental housing. Let's bring together cities and states to address local barriers that drive up rents for working families.
These changes would theoretically make it easier for responsible home buyers to qualify for a mortgage, make renting housing more affordable and make for a stronger economy while taking the burden off of taxpayers. While these changes are not finalized, Blue Loan Services is prepared to serve their clients to the best of their ability, using both federal and private loan products to help them to fulfill their mortgage needs. For more information on the services provided by the company, please visit BlueLoanServices.com or call 1-888-929-BLUE (2583) to speak with an experienced mortgage professional.
CA Dept of Real Estate -- Licensed Broker #01094374 NMLS #938365