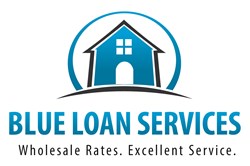 San Diego, CA (PRWEB) September 02, 2013
Blue Loan Services is a full service mortgage company that has been helping residents of California to find the best loan products and home loan rates for many years. The company, headed by the father and son team Robert and Brandon Blue, has been dedicated to serving its customers with honesty, integrity and competence. The Blue Loan Services team of mortgage professionals operates with the goal to provide home loans to its clients while providing them with the lowest interest rates and closing costs possible. The company also offers advice to borrowers on what to make of current mortgage news. Now, with the mortgage rate forecast set to go either way pending Friday's jobs report, many home loan borrowers are wondering whether now is a good time to lock in their rate, or if they should take the chance on floating.
With the volatility seen in mortgage rates over the past three months, locking in the rate on application has been the norm, as rates have been following an upward trend since June, when the Fed announced that it was considering winding down its bonds buying program. This news put an end to the near record low rates home loan buyers were enjoying since November of last year. Although the Federal Reserve has not yet confirmed a date for the proposed start of the tapering off of their program, speculation regarding this decision has caused rates to increase at sometimes alarming rates these past few months.
However, in just the past few weeks a different mortgage rate trend is being seen. As more economic reports come in showing slow or so-so recovery, many are hopeful that the Federal Reserve will put off their plans to stop their bonds purchasing program. Unrest in Syria is also leading to a lull in mortgage rate gains. These two together have resulted in slower increases and even some dips in mortgage rates over the past few weeks, leading to more refinance applications and making it more difficult to decide whether to lock in the current rates or not. Blue Loan Services warns, however, that the tame mortgage market could change quite quickly once Friday's jobs report is released.
A report from Mortgage News Daily, posted August 30th says: "While no single point of data has the power to completely set the tone for interest rates, this jobs report is head and shoulders above any other piece of data. It can go a long way toward confirming or rejecting the idea that the Fed will taper asset purchases at the September 18th meeting, and such confirmation could put noticeable upward pressure on rates after weeks of calmer consolidation."
This report will have a big impact on where mortgage rates will head. The safest bet for those closing on their loans within the next month would be to lock in their rates now, as a positive jobs report could mean much higher mortgage rates next week. Even if the data from the jobs report is weaker than expected, there could still be some volatility due to other factors, including continued unrest in Syria which is affecting mortgage rates.
Blue Loan Services can help those who wish to find the best home purchase or refinance deals at this time to locate the best rates in their area for their loan type and apply for it quickly so that they can lock in their low rate. Their fast online loan application and documentation portal makes it simple for clients to submit their application and keep track of their loan's progress. With a reputation for fast, reliable and courteous service, the company's team of mortgage professionals can be especially useful during this time of rapidly changing mortgage rates.
For more information on how Blue Loan Services can help home loan borrowers get approved for their home purchase loan or refinance quickly, please visit BlueLoanServices.com or call 1-888-929-BLUE (2583) to speak with an experienced mortgage professional.
CA Dept of Real Estate -- Licensed Broker #01094374 NMLS #938365