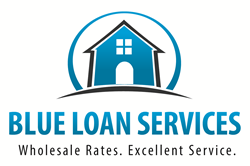 San Diego, CA (PRWEB) March 16, 2014
The conflict in Ukraine and the current dispute over Crimea has been causing U.S. mortgage interest rates to decrease. Usually bond markets which influence mortgage rates get their cues from data coming from economic reports, but this data has been overshadowed recently due to the geopolitical volatility the situation in Ukraine has been causing. Blue Loan Services, a full service California mortgage company that has been providing the lowest rates and best loan products for many years, comments on this current situation and gives some advice for those who are not sure how to best proceed with their home loan plans.
A March 14th report from Mortgage News Daily states, "There's some inherent moral conflict in being a fan of lower mortgage rates. No sane person wishes for the sort of strife surrounding the Russia/Ukraine situation, yet that strife is unquestionably helping rates. In this case, you don't have to feel guilty about wishing for more of it, because it's simply here, and not likely to meaningfully reverse course until after this weekend's referendum in Crimea. The tough talk over that referendum was the catalyst for Thursday's strong move toward lower rates."
Blue Loan Services explains that this proposed referendum, which has been condemned as "illegal" by Kiev and the West, has started today as planned. While the results of the vote are not yet available, there has already been strong words warning of repercussions for Russia if the referendum happened at all – which, of course, it has. Because of this, the mortgage company explains that there will likely be more volatility which could lead to even more decreases in interest rates as market participants move away from riskier stocks and towards "safe" bonds such as mortgage-backed-securities, which are inversely related to mortgage rates.
Because of this, the mortgage company explains that it might be a good idea for mortgage seekers in the United States to wait till tomorrow to see how heavily rates will be affected. They should be lower, and could continue lower as long as the situation remains tense. However, Blue Loan Services also warns that situations like this could heat up or die down very quickly, and in the off chance that some sort of agreement is reached soon this information would likely push mortgage rates in the opposite direction very fast. This is why those who are hoping for rates to drop further at this time should also be ready to lock their rate in quickly in case rates start to rise again.
Blue Loan Services can help those who wish to lock in today's low mortgage rates to find the best possible loans for their situation and work quickly to get approved so that they can avoid higher rates down the line. Their fast online loan application and documentation portal makes it simple for clients to submit their application and keep track of their loan's progress. With a reputation for fast, reliable and courteous service, the company's team of experienced loan officers can be especially useful during this time of uncertainty in mortgage rates.
For more information on how Blue Loan Services can help California home loan borrowers get approved for their home purchase loan or refinance quickly, please visit BlueLoanServices.com or call 1-888-929-BLUE (2583) to speak with an experienced mortgage professional.
CA Dept of Real Estate -- Licensed Broker #01094374 NMLS #938365