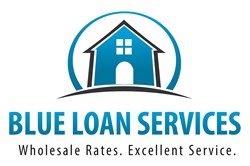 San Diego, CA (PRWEB) February 12, 2014
Blue Loan Services is a full service mortgage company that serves residents in the California area. Its team of mortgage professionals, led by father and son Robert and Brandon Blue, has been dedicated to serving its clients with honesty, integrity and competence for many years. The company provides home buyers and owners with the lowest wholesale mortgage rates and costs, the best loan products, and connections to the top lenders and real estate agents in their area. These services are more needed than ever now that rising rents in California have many renters seriously looking at the benefits of owning their own home.
An article posted on February 11th on the Wall Street Journal reports, "Renters across the nation, and in particular in California, are locked in a pernicious squeeze of rising rents and stagnant incomes that has diverted a growing share of their paycheck to rent. Often lost in the housing boom/bust/boom from mid-2000 until now is that over the period rents have for the most part gone only one direction: Up. In California, the continued rise in rents — combined with stagnating incomes and the erosion of state and federal affordable housing funds — has led to a big shortfall in affordable housing, according to a report from the California Housing Partnership."
Blue Loan Services explains that even with rents growing higher, some California residents still would not consider buying a home as a viable option since home prices are also going up. While this is true, and the cost of housing is rising all around, the fact is that there are many financial assistance programs that can help those with lower incomes or poorer credit to qualify for a mortgage. But is buying a home really that much better than renting?
The company explains that this really depends on each individual's circumstances. However, for the most part buying is seen as a much better investment and can be less expensive in the long run. When a person buys a home and pays off their mortgage, or makes any improvements on their property, they are building equity that can be used down the line. But, when renters pay rent, they are simply helping their landlord(s) to build equity. How beneficial buying will be also depends on how long the person will be living in the same area. If they plan to live in the same home for five years or more, buying is probably a better value.
The experienced loan officers at Blue Loan Services can help potential home buyers figure out what their home loan options are and help them to find a loan product and mortgage term that will ideally fit their needs. The company understands that finding the right loan, at the right rate, can help homeowners to save thousands, and even hundreds of thousands, of dollars over the course of their loan, and does their best to ensure that their clients are provided with the best home financing programs for their situations.
For more information on how Blue Loan Services can help California home loan borrowers get approved for their home purchase loan or refinance quickly, please visit BlueLoanServices.com or call 1-888-929-BLUE (2583) to speak with an experienced mortgage professional.
CA Dept of Real Estate -- Licensed Broker #01094374 NMLS #938365