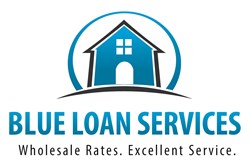 San Diego, CA (PRWEB) November 16, 2013
Blue Loan Services is a full service mortgage company that has been helping residents of California to find the best loan products and home loan rates for many years. The company, headed by the father and son team Robert and Brandon Blue, has been dedicated to serving its customers with honesty, integrity and competence. The Blue Loan Services team of mortgage professionals operates with the goal to provide home loans to its clients while providing them with the lowest wholesale interest rates and closing costs possible. With the recent addition of both FHA and VA specialized lenders to the company's team, the company has started offering VA loan services to former and active members of the armed forces living in California. The mortgage company strives to provide the fastest and most hassle free loan services, and this will also apply for those who are seeking VA loan benefits.
As U.S. Army veterans themselves, both Robert Blue and Brandon Blue are well aware of the sacrifices that service members and their families make to keep their country safe. The VA loan program was designed to honor this sacrifice and make affordable home financing available for veterans, active service members, and un-remarried spouses of deceased service members if they fulfill the eligibility requirements. The Blue Loan Services website explains:
"The VA Loan began in 1944 through the original Servicemen's Readjustment Act, also known as the GI Bill of Rights. The GI Bill was signed into law by President Franklin D. Roosevelt and provided veterans with a federally guaranteed home with no down payment. This feature was designed to provide housing and assistance for veterans and their families, and the dream of home ownership became a reality for millions of veterans. VA guaranteed loans are made by private lenders, such as banks, savings & loans, or mortgage companies to eligible veterans for the purchase of a home, which must be for their own personal occupancy. The guaranty means the lender is protected against loss if you or a later owner fails to repay the loan. The guaranty replaces the protection the lender normally receives by requiring a down payment allowing you to obtain favorable financing terms."
Those who qualify for VA loans may use them to finance their personal residence within the United States and its territories. They may use a VA loan to finance any of the following:

Existing single family home.
Townhouse or condo in a VA-approved project.
New construction residence.
A manufactured home and/or lot.
Home refinances. Certain types of home improvements.
With Blue Loan Services connection to new VA specialized lenders, as well as their reputation for fast, professional and courteous service, veterans who choose to take advantage of their service will have the best chances of a quick and hassle free VA loan process.
For more information on how Blue Loan Services can help California home loan borrowers get approved for their VA home purchase loan or refinance quickly, please visit BlueLoanServices.com or call 1-888-929-BLUE (2583) to speak with an experienced mortgage professional.
CA Dept of Real Estate -- Licensed Broker #01094374 NMLS #938365