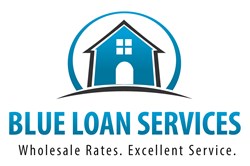 San Diego, CA (PRWEB) November 21, 2013
Blue Loan Services is a full service mortgage company that has been helping residents of California to find the best loan products and home loan rates for many years. The company, headed by the father and son team Robert and Brandon Blue, has been dedicated to serving its customers with honesty, integrity and competence. The Blue Loan Services team of mortgage professionals operates with the goal to provide home loans to its clients while providing them with the lowest wholesale interest rates and closing costs possible. The company's recent addition of lenders specializing in VA loans now enables Blue Loan Services to provide these very beneficial loans to those who have served, or still serve, in the United States armed forces. The loan company, which is well known for their conventional refinance loan services, can now also offer the VA's Interest Rate Reduction Refinance Loans (IRRRL).
As proud U.S. Army veterans, themselves, both Robert and Brandon Blue know how important it is for those who have served their country to know that they can rely on affordable home financing. The VA's refinance program allows those who have used their VA eligibility on a home to refinance that home loan to a lower rate or shorter or longer loan term. This can help them save a lot of money over the life of their loan. The requirements for IRRRL's are easier than when initially applying for a VA loan so veterans can quickly get approved for their refinance when they are trying to lock in a low rate or start saving for the long run by shortening the term of their loan. Additionally, whereas VA loans are only issued for personal residences (the one applying for the loan must actually live in the home they are financing with it) VA refinances can be used on any home that the service member has used their VA loan eligibility with in the past.
Blue Loan Services points out, however, that while there are a number of great upsides to VA refinances, there can also be a few drawbacks. The major upside for most borrowers would be that they can refinance to a lower interest rate if mortgage interest rates go down, as they have been recently. However, even if the borrower finds the right time to refinance and has all the eligibility requirements met, lenders are not required to grant them a VA refinance. Fortunately, Blue Loan Services, with their newly added VA lenders, can help to ensure the best chances of an IRRRL being approved.
With years of experience processing difficult refinance situations and working with the lenders to get the loans approved, Blue Loan Services is the best bet for VA borrowers who want a great loan experience with a minimum of stress and hassle. For more information on how Blue Loan Services can help California's service members get approved for their VA refinance or home purchase loan quickly, please visit BlueLoanServices.com or call 1-888-929-BLUE (2583) to speak with an experienced mortgage professional.
CA Dept of Real Estate -- Licensed Broker #01094374 NMLS #938365