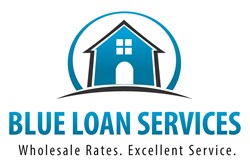 San Diego, CA (PRWEB) December 07, 2013
Blue Loan Services is a full service mortgage company that has been helping California home loan borrowers to find the best loan products and benefit from the lowest mortgage rates and fees for many years. The Blue Loan Services team of mortgage professionals, headed by the father/son team Robert and Brandon Blue, is dedicated to serving its customers with honesty, integrity and competence. The company recently added a number of top VA approved lenders to their line up and this has enabled them to provide better services to California veterans, active service members and their families, who wish to make use of the benefits afforded them through VA home purchase loans and VA refinance loans.
As refinance experts, the Blue Loan Services team is able to expedite the refinance loan process and ensure that their clients are getting the best loan rates for their new mortgages. Because VA refinances are often much easier to obtain than normal refinances, the company is able to provide a swift and hassle free loan experience for any VA borrower who wishes to utilize their services. As U.S. Army veterans, themselves, both Robert and Brandon Blue are well aware or the potential pitfalls service members may face when trying to get financing for their homes or trying to lower their mortgage interest or change their loan type through a refinance. Because of this, they are more than willing to help those who are in this position to fully understand VA refinances, commonly known as Interest Rate Reduction Refinance Loans (IRRRL), and get the most out of their loans.
So how do IRRRLs work? A guide from the U.S. Department of Veterans Affairs' website explains: "The VA Interest Rate Reduction Refinance Loan (IRRRL) lowers your interest rate by refinancing your existing VA home loan. By obtaining a lower interest rate, your monthly mortgage payment should decrease. You can also refinance an adjustable rate mortgage (ARM) into a fixed rate mortgage."
Some of the things that Blue Loan Services advises clients to keep in mind are also listed on this website:

No appraisal or credit underwriting package is required when applying for an IRRRL.
An IRRRL may be done with "no money out of pocket" by including all costs in the new loan or by making the new loan at an interest rate high enough to enable the lender to pay the costs.
When refinancing from an existing VA ARM loan to a fixed rate loan, the interest rate may increase.
No lender is required to give you an IRRRL, however, any VA lender of your choosing may process your application for an IRRRL.
Veterans are strongly urged to contact several lenders because terms may vary.
You may NOT receive any cash from the loan proceeds.
There are many benefits to refinancing with a VA streamlined refinance, and Blue Loan Services can help their clients to obtain them. As a recent Blue Loan Services review from a client who recently closed a refinance with the company says: "I contacted Brandon Blue through the internet. I read all his fabulous reviews and he lives up to every single one of them! He is efficient, friendly and knowledgeable and, as I told Brandon, the process to refinance was a breeze. I would absolutely recommend Brandon again and again. You will feel confident in him and his staff's capable hands!"
For more information on how Blue Loan Services can help California home loan borrowers get approved for their home purchase loan or refinance quickly, please visit BlueLoanServices.com or call 1-888-929-BLUE (2583) to speak with an experienced mortgage professional.
CA Dept of Real Estate -- Licensed Broker #01094374 NMLS #938365