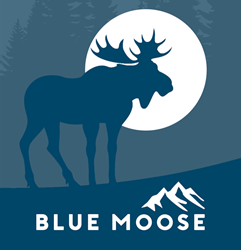 (PRWEB) August 25, 2016
Currently based in Newcastle, sales and marketing firm Blue Moose have confirmed the recent rumors that they will be expanding to Manchester. Despite having no date set in stone as of yet, Blue Moose have revealed that they have a number of plans for the expansion already in place and say they will definitely have a new base in the area before the end of the year.
About Blue Moose: http://wearebluemoose.com/
The firm will be expanding due to the incredible surge in growth they have experienced recently, allowing them to take a small group of contractors to the new location in order to expand market reach for their clients as well as attract more top talent to their own firm.
Blue Moose have chosen Manchester as the location for their expansion as they believe it is a growing business hub, thriving with activity. With a population of over 2.55 million, Manchester is the UK's second most populous urban area. The firm state how this population gives them huge market reach and a large number of ideal consumers to connect with, on behalf of their clients' brands. Manchester is also home to three universities, making this an ideal location for Blue Moose to attract young talented individuals to the firm.
Blue Moose are set to work closely with their clients to ensure the expansion runs as smoothly as possible and delivers top results immediately. The firm believe that the expansion will be vital to their growth and success as well as the growth of their clients and therefore are keen to get proceedings underway quickly.
Blue Moose is an outsourced sales and marketing firm currently based in Newcastle. The firm specialises in a personalised form of direct marketing which allows them to connect with consumers on a face-to-face basis. These one-to-one connections with consumers often helps to encourage long-lasting and personal business relationships between brand and consumer.
Blue Moose are confident that, in turn, this often leads to increased customer acquisition, brand awareness and brand loyalty for their clients. Blue Moose regularly look to expand their clients' market reach by expanding into new locations and hosting regular road trips into areas across the UK. Through this personalized marketing technique Blue Moose are able to guarantee a high return on investment with their 'no win – no fee' promise.