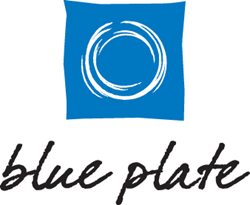 Blue Plate Catering is pleased to announce the launch of its new online blog.
Chicago, IL (PRWEB) July 21, 2015
Blue Plate Catering, ranked among the top catering companies in Chicago, is pleased to announce the launch of its new online blog.
Famed for building sophisticated events that feature creative and delicious catered food, Blue Plate Catering has taken to the World Wide Web to share their inspiration with customers through this new online venture.
The blog, launched in late May 2015, blends mouthwatering selections with first class serving and hosting suggestions to present an engaging and entertaining read. Filled with images and graphics, the material is presented in a straightforward, unintimidating manner.
Designed to help you plan a memorable experience with food, the blog aims at providing food selections for a multitude of events, including picnics, backyard brunches, and special events like graduations, holiday parties, weddings, and birthdays.
Keeping true to the Blue Plate Catering standard of high-end customer service, the blog also presents information that is useful to everyday life. Topics in this category include how to keep food safe during warm summer months when it may be sitting outside in high temperatures for extended periods of time prior to consumption.
From help building menus to the insider tips and tricks of food presentation that have helped earn Blue Plate Catering such high repute through the Chicago region, it's all available with the click of a mouse and a little free time.
You can find the Blue Plate Catering blog by clicking the "blog" link on the company's homepage, http://www.blueplatechicago.com.
About Blue Plate Catering
Whether it's an intimate gathering for friends or a gala for ten thousand, Blue Plate Catering can help you do it—with style. Blue Plate Catering opened its first kitchen in 1983. Today, Blue Plate Catering ranks among the top hospitality companies in Chicago. Offering innovative catering services to corporate, nonprofit, social and cultural institutions, Blue Plate Catering retains preferred status at more than 85 venues, and has earned national recognition for its standards of service and creativity, including the 2010 "Best Caterer" award from the Jean Banchet Awards for Culinary Excellence, 2011 Brides Chicago Editor's Choice Award, 2012 Best Caterer - Illinois Meetings & Events, 2012 The Knot Best of Weddings, 2015 Achievement in Catering Excellence (ACE) Award for Best Caterer, East Region award, and 101 Best and Brightest Companies to Work For in 2015.