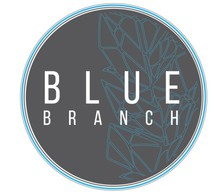 If someone can master the art of leadership they will be successful in both business and personal pursuits
Edinburgh (PRWEB) February 23, 2017
Ms Noumaan received the prestigious honour of being a guest speaker at an industry leadership conference held in Newcastle recently, along with some of the most high-profile and successful sales and marketing professionals in the country. With the conference focusing on leadership development, Ms Noumaan was invited to address the attendees on the subject of fast tracking the road to leadership.
About Blue Branch: http://www.bluebranch.org
The businesswoman and award-winning entrepreneur firmly believes that solid leadership foundations are necessary for success in business and it is one of the first things they teach at Blue Branch. "If someone can master the art of leadership they will be successful in both business and personal pursuits," said Ms Noumaan.
Budding entrepreneurs and business owners from all across the UK travelled to Newcastle on Sunday, February 12th to attend the conference. Held at the Hilton Newcastle Gateshead, the first regional conference of the year commenced at 10 a.m. in the Oakwellgate Suite.
After the introductions and the day's agenda was mapped out, the attendees were divided into two sections, the first comprising of individuals new to the industry, and the second being more experienced sales and marketing professionals. The itinerary for each group of individuals was specially prepared to benefit their level of business experience.
Speakers addressing the rookies discussed topics including; goal setting, creating a winning mentality, sales skills, leadership, and business development. The more experienced individuals heard from guest speakers on coaching and mentoring, team building, running successful business trips, building a personal brand, what it takes to be a business owner.
During the post-conference networking session, Ms Noumaan received tremendous feedback and was approached by a number of the attendees to converse and build new networking connections.
"It's always a real honour to be asked to speak at industry events. One of the things I love most about being a business owner is being able to share my knowledge and experience with others, and help them on their entrepreneurial journey," said Ms Noumaan.
Blue Branch has become one of Edinburgh's leading event promotions companies. The firm's unique marketing campaigns are delivered personalised on a face-to-face basis, focusing on building strong relationships with the company's clients and consumers. After the success of the Newcastle event, Ms Noumaan hopes to add many speaking engagements to her calendar this year.